WWE's Pat McAfee And Former NFL QB Brett Favre Settle Lawsuit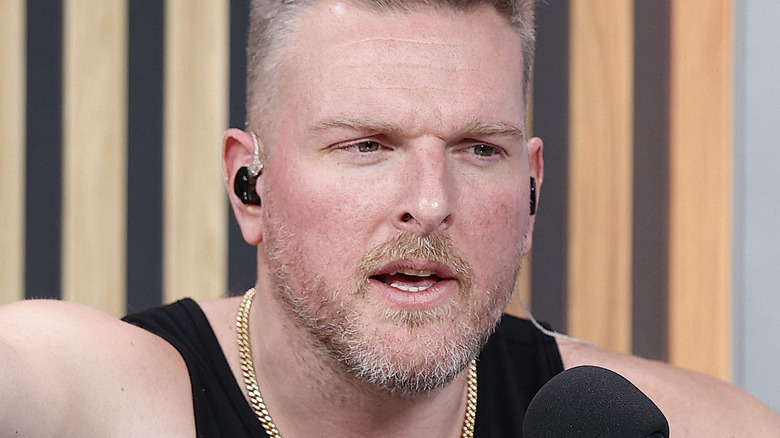 Mike Lawrie/Getty Images
Earlier this year, former NFL quarterback Brett Favre sued WWE personality Pat McAfee for defamation stemming from comments that McAfee made about Favre's involvement in the Mississippi welfare fraud case. However, the two sides announced on May 11 that the defamation suit has been withdrawn with no settlement paid.
"My statements, expressed in comedic style, were based solely on public information and allegations," McAfee stated on his podcast. "I am pleased to report that based solely on me again clarifying these points now, with no settlement paid, Bret is withdrawing his suit against me. I would much rather talk about sports than lawsuits. So I'm glad we have all of this behind us. We now move on."
Following McAfee's statement, Favre tweeted, "I'm happy that Pat McAfee and I have settled this litigation. Like Pat said, he was attempting to be funny and not commenting based on any personal knowledge. We'd both much rather talk about football."
Favre has been involved in the same Mississippi welfare fund scandal as Ted DiBiase Jr., who was recently charged with stealing millions of dollars intended for low-income families and individuals. Favre was accused of asking Mississippi's former governor if the state could fund a volleyball facility at the University of Southern Mississippi, which happens to be where his daughter attends school. 
Following that request, Favre allegedly asked the founder of a Mississippi non-profit if the media would know where the money came from and how much it would be. Favre was supposedly told no one would find out, and the transaction was facilitated.