Matt Cardona Seeking Help Finding Lost Cat, Kylo, In Lake Nona Region Of Orlando, FL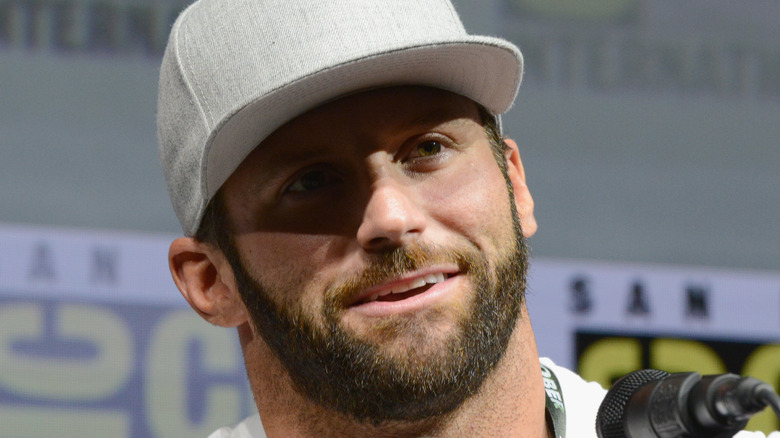 Albert L. Ortega/Getty Images
In February 2018, Matt Cardona and Chelsea Green welcomed a cat named Kylo into their family, which promptly turned the former NWA Worlds Heavyweight Champion into a cat person. Unfortunately, Kylo has escaped. Cardona has taken to Twitter in the hopes that friends, fans, and strangers, especially those located in the areas around the Story Park and Lake Nona sections of Orlando, FL where Cardona and Green reside, can help locate the lost feline. The cat is described as grey and white with yellow eyes, and was reportedly not wearing a collar. No information has been given as to whether the animal is chipped or not.
Cardona's plea for help is already being echoed by his colleagues in the professional wrestling industry, with Impact Wrestling's Mickie James getting the word out, as well as independent wrestler Andrew Everett, Gamechanger Wrestling, its promoter Brett Lauderdale, and New Japan Pro Wrestling's Rocky Romero.The news comes as Cardona prepares for what he is calling his "birthday bash," as Cardona is set to wrestle in Brooklyn, New York for GCW Brooklyn Fight Night ahead of his 38th birthday on May 14.
The former WWE Intercontinental Champion has been spending the majority of his time on the independent scene, recently calling his decision to not sign with All Elite Wrestling a "blessing in disguise," as he feels it kept him from possibly being confined to AEW's former YouTube show "AEW Dark," and saying that he likes to be "in control of [his] own destiny."