Dwayne Johnson Expects 'Smooth Sailing' Between McMahon And Emanuel In WWE-UFC Merger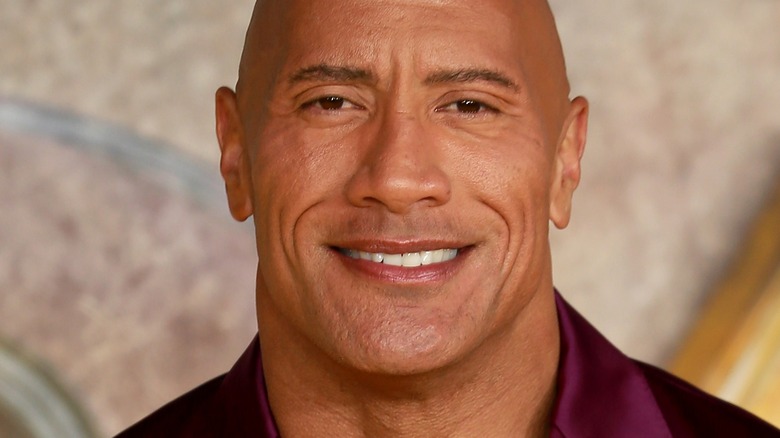 Fred Duval/Shutterstock
Former WWE Champion Dwayne "The Rock" Johnson is optimistic about the WWE-UFC merger under Endeavor. During a recent appearance on CNBC, Johnson explained why it will be "smooth sailing" between WWE's Vince McMahon and Endeavor's Ari Emanuel.
"I just connected with Vince the other day," Johnson said. "I see smooth sailing with those guys. They've known each other for a very, very long time; we all have, as a matter of fact, and I see smooth sailing with this. This has been a long time coming." Johnson went on to discuss how he had his own "seven bucks" moment and how it relates to McMahon leveraging every dollar he had for the first WrestleMania. Now, McMahon has struck a billions-of-dollars deal with Emanuel. "These guys, they are adamant on creating an incredible conglomerate that's going to entertain the masses," he added. "And I think, between WWE, UFC, bull-riding, and probably some of the other things that are coming down the pike, I'm excited about this merger."
McMahon and Emanuel announced on April 3, the day after WrestleMania 39, that Endeavor intended to merge WWE and UFC under one company with separate divisions. The deal has yet to close, but is expected to happen later this year. McMahon previously stated that he would (officially) retire if necessary, but Emanuel insisted that he remain an "asset" to the business. Emanuel also shared that he paid a "fair price" for the company — around $9 billion — which will put the new company valued at over $21 billion.
If you use any quotes from this article, please credit CNBC with a h/t to Wrestling Inc. for the transcription.