Alexander Wolfe Explains Why Talent Didn't Want To Be Called Up From WWE NXT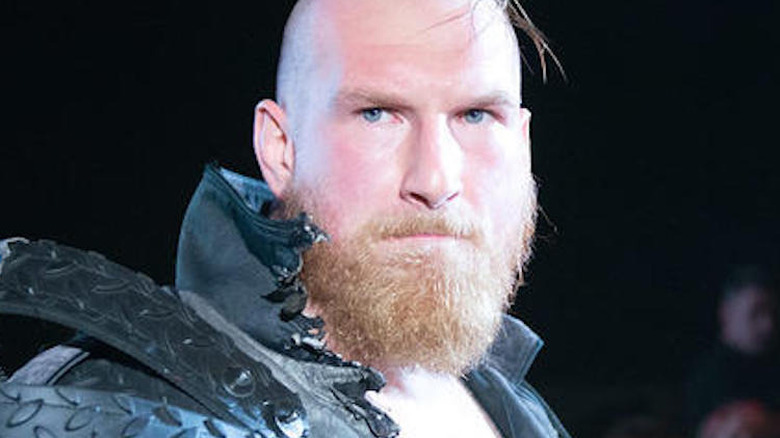 WWE
Former WWE star Alexander Wolfe has explained that the difference between the WWE main roster and "NXT" made some "NXT" stars afraid of going to "Raw" or "SmackDown."
"A lot of people were afraid of getting a call-up," Wolfe told "So Catch" recently. "And that spread to the office, that they say, 'Guys, what the hell?'" 
Wolfe said that for a lot of wrestlers, it wasn't about money, but simply that they loved the atmosphere in the developmental program. He feels that on the main roster, wrestlers are responsible for themselves, which has a sink-or-swim effect. 
"'NXT,' they help you with that a little bit more. You tour together ... they book for you the hotels, they take care of the food," said Wolfe. On the main roster, wrestlers are responsible for travel, food, accommodation, and communicating with management when things fall through, which is why main roster stars make more money, as per Wolfe. 
Wolfe compared the jump from "NXT" to the main roster to transitioning from college to the real world. He also noted that different things work in "NXT" and the main roster with the former being a more niche product for "hardcore fans," and that sometimes the technical acumen that impressed "NXT" audiences won't entertain the WWE main roster crowd. 
"If you present them somebody who's an awesome wrestler but not charismatic, you do something wrong," he explained.
Wolfe is adamant that Vince McMahon isn't trying to undermine Triple H and the "NXT" crowd. Wolfe cites Finn Balor and Shinsuke Nakamura as two former "NXT" stars that are still presented like they were in "NXT," but have still had success on the main roster as opposed to other call-ups.