The Rock Thinks His Daughter Ava Raine Made More Money On Her First Paycheck Than Him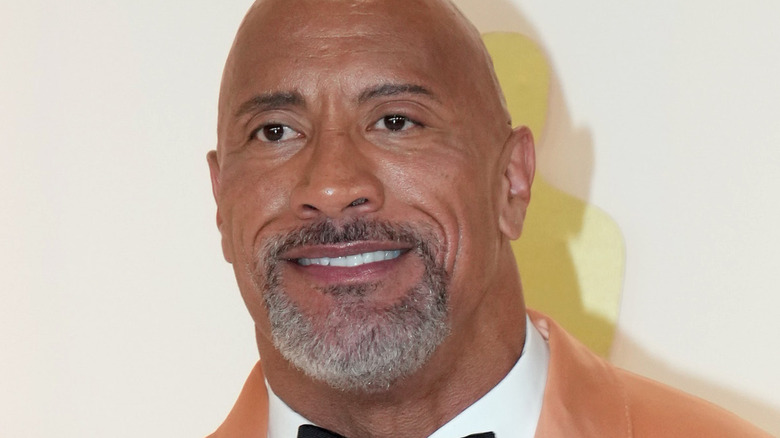 Jeff Kravitz/Getty Images
Dwayne "The Rock" Johnson is many things. He's an actor, a wrestler, a producer, and even a tequila entrepreneur, but first and foremost, he's a proud father of Simone Johnson, who currently wrestles for WWE under the name Ava Raine. The "NXT" Superstar was born at a hectic time for the former WWE Champion.
"When I had Simone, I was flying by the seat of my pants," Johnson told "The Pivot Podcast" recently. "I was wrestling full-time. I was transitioning into movies full-time. I had so much s*** going on, so I like to say me and Simone grew up together." 
According to Johnson, wrestling kept him away from his daughter during her childhood, but now that she's an adult pursuing the very same business, it has brought them closer once again. "So in many ways, pro wrestling has been my family's savior." 
The Rock is proud of his offspring, not only for following in his footsteps but for also making a lot more money than he did during his rookie years.
"My first paycheck in wrestling was $40," Johnson said. The Black Adam star wrestled for the USWA during his developmental period. "The guarantee every night was $40," he explained further. "Doesn't matter where you're at on the card, that's your guarantee." 
According to Rock, he'd make additional money by taking Polaroids with fans at the gimmick tables during intermission, making $5-10 off a signed photograph, which would get him closer to $80 on a good night, but still well below the compensation for developmental talent in WWE.