WWE's Randy Orton Reportedly Told By Doctors Not To Wrestle Again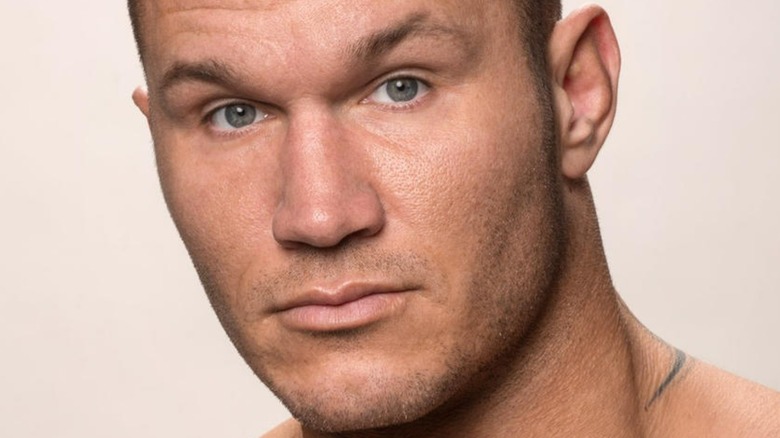 It's been a while since Randy Orton was last seen in a WWE ring, but his injury troubles might be more serious than originally presumed. In an interview with WrestleBinge with Sportskeeda, his father, Bob Orton Jr., revealed that medical professionals may have encouraged "The Viper" to retire from the squared circle, but that doesn't necessarily mean that Orton plans on listening to them.
"He's training, so we'll see what happens; I don't know. If he feels like going back or he feels like he's ready to go back, I think he might. Then again, he's pretty well taken care of. I don't think he needs to. And I think the doctors have told him not to. But Randy will do what Randy wants to do."
Orton has been sidelined with a back injury since November of last year. It's been reported that he underwent surgery to fuse his lower back, but the procedure in question means that he'll be out for a long period of time. A recent health update revealed that Orton is nowhere close to returning to WWE, though his father's revelation has created doubts on if he'll ever step into the squared circle again.
That being said, Orton Jr. said that his son's determination to return reflects the mindset of many wrestlers who find it difficult to call it quits before they feel their time is up. "Wrestling, you know when you get in there and you got some people going crazy, you just love it. So it's hard to leave," he said.
However, while his son's in-ring career appears to be in the balance for now, Orton's old man said that he has a good family life. "He's got two beautiful daughters and his wife's a lovely lady."
If you use any quotes from this article, please credit WrestleBinge with Sportskeeda with an h/t to Wrestling INC. for the transcription.