Bully Ray Hopes Tony Khan Promotes CM Punk's AEW Return Ahead Of Time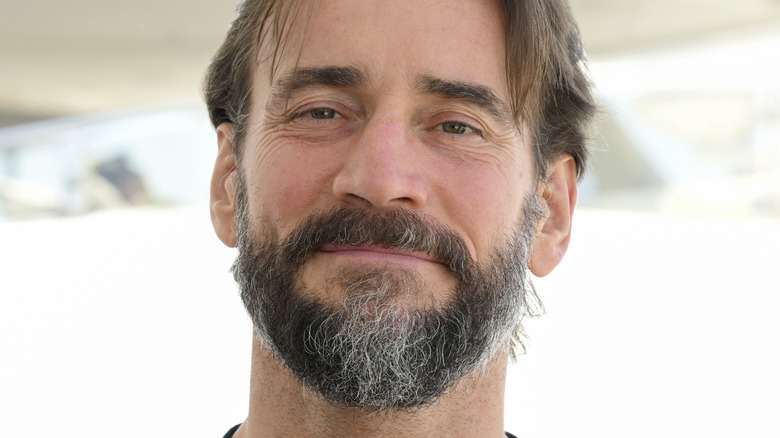 Michael Kovac/Getty Images
On the heels of AEW's announcement it's adding a new show to its lineup, fans are waiting to see whether the promotion will announce the return of CM Punk, or wait until the day "AEW Collision" premieres to potentially re-debut its former champion. At least one veteran said Wednesday that he'd pull the trigger on announcing Punk's return ahead of the show's premiere in order to make sure fans are watching.
"I would announce it," Bully Ray said on "Busted Open Radio." "Because I'd want the entire wrestling community to be sitting in their chairs watching it live on television, so now I can count that my rating was higher." Earlier in the day, AEW announced its new program "Collision" will begin airing on Saturday nights. It's been rumored Punk will be the main star of the show, though AEW has not made an official announcement that Punk will return following an eight-month absence. The former AEW World Champion was reportedly suspended for his involvement in an allegedly legitimate backstage fight with The Young Bucks and Kenny Omega, who were also suspended but have since returned to AEW.
Ray believes Punk's return will draw viewers, and that viewers matter to AEW owner Tony Khan, who often flaunts the promotion's TV ratings on social media. "People will say ratings don't matter, but when the rating is good, people will scream to the top of their lungs about how great the rating was," he said, adding later, "It actually does still mean something to some people in the industry. Even though it's outdated, it's still a gauge we've got to go to, because if a company puts on must-see television, people will still be doing the old school thing of sitting in front of their television sets."