AEW Expected To Announce CM Punk's Return In The Coming Days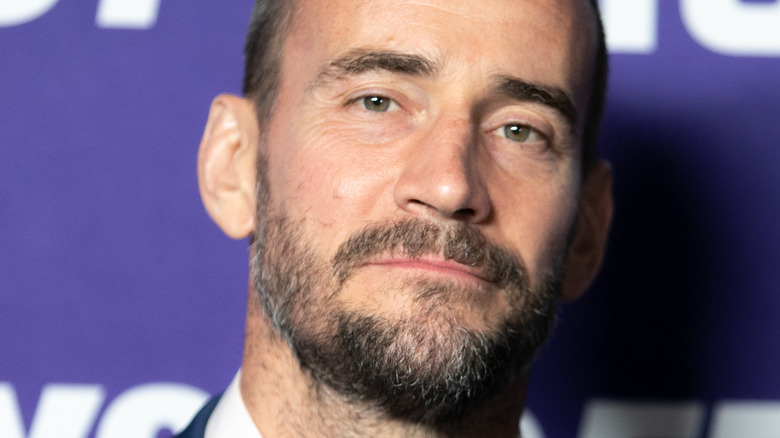 John Wolfsohn/Getty Images
CM Punk's AEW return date will be officially revealed soon, according to Wrestling Observer Live host Andrew Zarian. He wrote on Twitter that fans should "expect Punk's AEW return to be announced in the coming days." Zarian later elaborated a little bit more about the upcoming return during an episode of "We're Live, Pal" on F4WOnline's YouTube channel. 
"As far as I know, CM Punk's return will be announced most likely tomorrow [Wednesday, May 17], and if not tomorrow most likely very soon, in the coming days. This is big," said Zarian. 
He added that he didn't know how AEW is going to announce the return, and even if he did "he wouldn't feel like spoiling it for people." Punk reportedly is set to return to AEW on the debut episode of "Collision." The first episode will occur in Punk's hometown of Chicago on June 17. The official announcement of "Collision" is also expected to take place on Wednesday at the Warner Bros. Discovery upfront presentation.
"How Punk got involved, I don't know if Punk came before 'Collision' or after," said Zarian. "If I – I'm going to say if I were to go based on what I know, I would say that Punk came after, and 'Collison' kind of spun in something different than it was supposed to be. I don't know how if it's 100 percent accurate, but I'm just going by the information that I have and I can just assume."
Punk has been off TV since his match at All Out in September 2022 against Jon Moxley. Punk retained the AEW World Title, but was stripped of the title after a post-show backstage altercation between him and Ace Steel and The Elite's Kenny Omega and The Young Bucks.