AEW Collision Debut Will Reportedly Feature CM Punk In Show Titled The Second Coming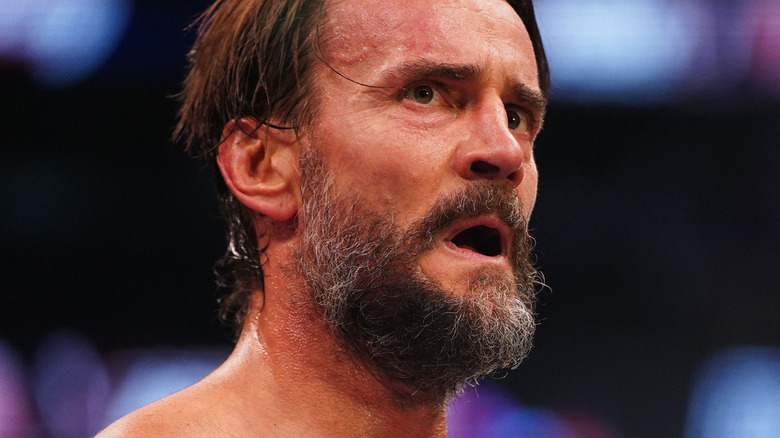 AEW
The official announcement for "AEW Collision" is expected to take place at the Warner Bros Discovery upfronts on May 17, and it is believed that the debut show will see the return of CM Punk, according to the Wrestling Observer Newsletter. The first episode will air on June 17 and is going to emanate from the United Center in Chicago. It is expected to be called "The Second Coming," essentially making it a sequel to Punk's debut show, which was titled "AEW Rampage: The First Dance." Punk has not been seen since the infamous All Out media scrum and backstage physical altercation with The Elite.
There have been conflicting reports regarding who Punk's first opponent might be when he makes his return to the ring, as Chris Jericho's name was originally attached to being his first rival. The two men have taken shots at each other online since All Out, which could be used to set up a match, and they even had a meeting to smooth out personal issues. But Punk is apparently pushing to work with his long-time ROH rival Samoa Joe upon his return.
Tony Khan teased the idea of a new show this week on "AEW Dynamite" by claiming there were lots of wrestlers waiting for opportunities, promising a big announcement next week. Both Miro and Thunder Rosa returned to television and were seen entering his office, pushing the idea that people are hoping to get screen time. There have been rumors regarding a possible brand split when "Collision" launches, but it remains to be seen whether or not the company will make a hard split between its two flagship shows.