AEW Reportedly Planning Marquee Match For Collision Debut, Featuring CM Punk's Return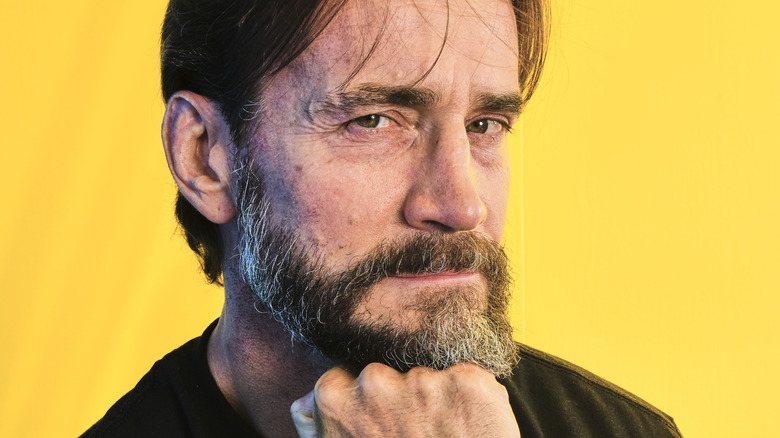 Irvin Rivera/Getty Images
It hasn't started, or even officially been confirmed yet, but "AEW Collision" is the talk of the town. Earlier today, reports emerged that the show was expected to be unveiled next Wednesday at Warner Bros Discovery's upfronts. And now more information has emerged on the show's debut and what it may entail. Fightful Select is reporting, as has been rumored, that "Collision" will begin in mid-June, though an official date or location wasn't revealed. It was also noted that CM Punk will be part of the debut show and is expected to wrestle in a marquee match. While Chris Jericho has been proposed, Punk has allegedly pushed for another return opponent, though it's unclear who.
Just as importantly, it was noted that "Collision" would lead to a "cash infusion" for AEW, and will be part of an extension between AEW and WBD. The exact figures of the extension or the amount of cash AEW will be receiving for "Collision" is unknown at this time, though it was described as a good deal for AEW. As for its taping schedule, "Collision" appears poised to broadcast live most Saturday nights, though there may be occasions where AEW tapes the show ahead on Thursday.
As previous reports have confirmed, talent such as The Elite and Punk will appear on both "Dynamite" and "Collision," and a hard brand split isn't expected. Regarding "Rampage," the show is expected to become AEW's equivalent to "WWE Sunday Night Heat," while indie talent previously brought in for shoulder content such as "AEW Dark" or "AEW Dark: Elevation" is expected to be featured now in Ring of Honor. No word was provided on whether ROH will tape before "Dynamite," "Collision," or if it will tape separately in Universal Studios.