Mustafa Ali Talks IC Title Match With GUNTHER, Calls Himself The New People's Champion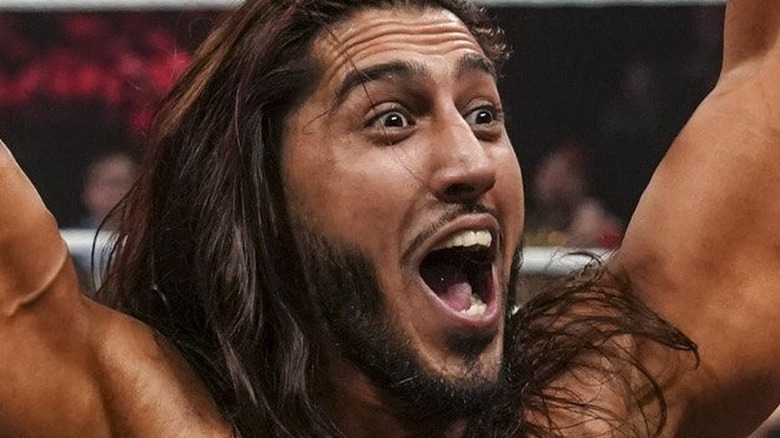 WWE
Mustafa Ali earned an Intercontinental title shot on the latest episode of "WWE Raw." He will now face GUNTHER for the prize, and the dominant champion is undoubtedly the favorite to walk away with the victory. However, Ali has vowed to win the gold when the pair collide at WWE Night of Champions on May 27.
"Some people want to call me an underdog. No, no, no — I am the favorite. I am going to be the next Intercontinental Champion," Ali told "WWE's The Bump."
Ali compared his upcoming match to the story of "David and Goliath," which pits a small underdog against a giant. The underdog won that fight, and Ali is confident that he'll defeat the monstrous GUNTHER at Night of Champions as well. According to Ali, he's been overcoming obstacles his entire career, and he's determined to show people why they were foolish to overlook him in the past.
"I feel like my entire story has been about overcoming the odds. I was the guy that was invited to the Cruiserweight Classic, but not [as] a participant — I was an alternate. I was the last guy to receive a contract onto '205 Live'... I've always been that guy that's been forgotten, the guy at the bottom of the barrel." However, he believes that he's always been viewed as a great performer, but he wants to prove that he's the ultimate WWE Superstar at Night of Champions.
Ali went on to say that's always wanted to hold gold in WWE, but he has a higher purpose. He claimed that his forename means "The Chosen One" by the people, meaning that he's also the "new People's Champion."