Colt Cabana Reveals He Is Contracted To AEW As A Wrestler And Producer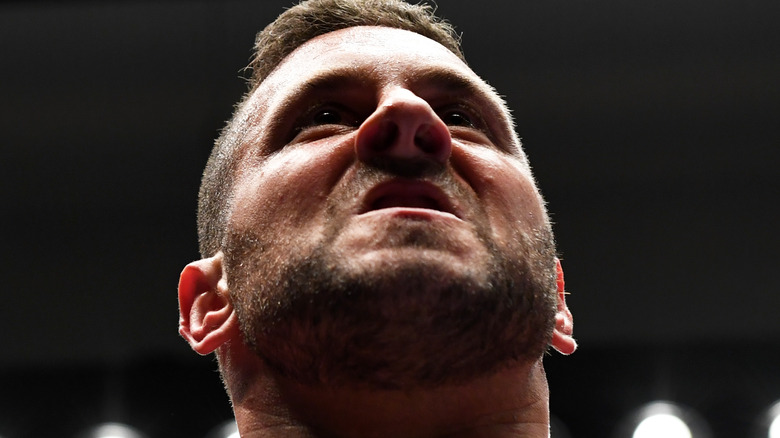 Etsuo Hara/Getty Images
While on "Stories with Brisco & Bradshaw," Colt Cabana confirmed that he is currently contracted to AEW as both a producer and a wrestler. "It's unbelievable for me that that's a reality right now at my age," Cabana said. "I love it."
There has been confusion over Cabana's status with the company for some time due to how sporadically he has worked for them, with his last AEW match taking place against Chris Jericho in November 2022. There had been speculation regarding if his heat with CM Punk had anything to do with that, but that has been denied by Tony Khan. However, Cabana did also compete for ROH last month, with his focus seemingly on behind-the-scenes work at this point as a producer. For Cabana, he is excited about seeing what happens with the business moving forward from an in-ring perspective, which is how he will be able to help with producing. It is something he began quietly dabbling in back in 2021, and he seemingly impressed with his work to the point where it is now an official role.
"It's so fun for me to picture 20-25 years, the athleticism of what a wrestler will be able to do and to make stuff like Rey and Ricochet and Will Ospreay look pathetic, they'll just look like sad wrestlers," he said. "That's what excites me is the progression of it. The wrestling style has changed, but I hope everyone realizes it will change, it will always change, it will evolve."
If you use any quotes from this article, please credit "Stories with Brisco & Bradshaw" with a H/T to Wrestling Inc. for the transcription.