Will Ospreay Says RPW Match With Vader Was Worst Of His Career: 'I F***ing Hated It'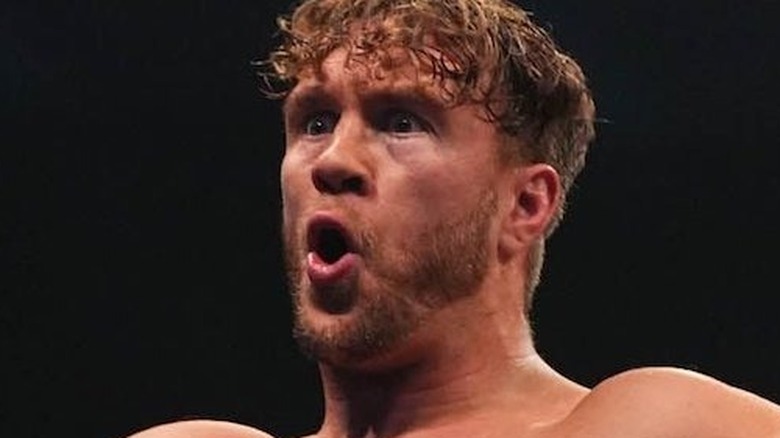 AEW
Over the course of professional wrestling history, there have been a number of unfathomable matches that ended up happening. John Cena versus The Rock, Triple H versus Sting, and "Stone Cold" Steve Austin versus Kevin Owens come to mind. However, it's highly unlikely that anyone would have guessed that a 23-year-old Will Ospreay would have a reason to face a 61-year-old Vader. Well, it certainly happened, and the NJPW star doesn't look back on it favorably.
In an interview with "Fightful," "The Aerial Assassin" was asked about his worst match ever. He brought up his 2016 bout with Vader at Revolution Pro, but not because it was his worst match, and said that it was the worst experience he's had in a match.
"I really don't like speaking ill of the dead, but that Vader match, I f**king hated," he said. "It was just a horrible experience with a horrible dude. I wish nothing ill on him and I hope his family are well, but he just wasn't kind to work with. That's all, that's it."
This rivalry stemmed from Ospreay's memorable confrontation with Ricochet during Best of the Super Juniors 2016. While many people around the world praised them for their athleticism, others such as Vader called it "blatant acrobatics [with] no story." This led to the United Empire leader utilizing Vader Bombs in his matches before eventually challenging the legendary super heavyweight to step into the ring with him. 
The match itself wasn't very competitive as Vader was long past his Vadersault days and difficult for Ospreay to work with. But according to Ospreay, Chris Hero considers it to be a favorite of his, so that's yet another example of how the art of wrestling is subjective.