Will Ospreay Says NJPW Wrestle Kingdom Match Was 80% Kenny Omega And 20% Him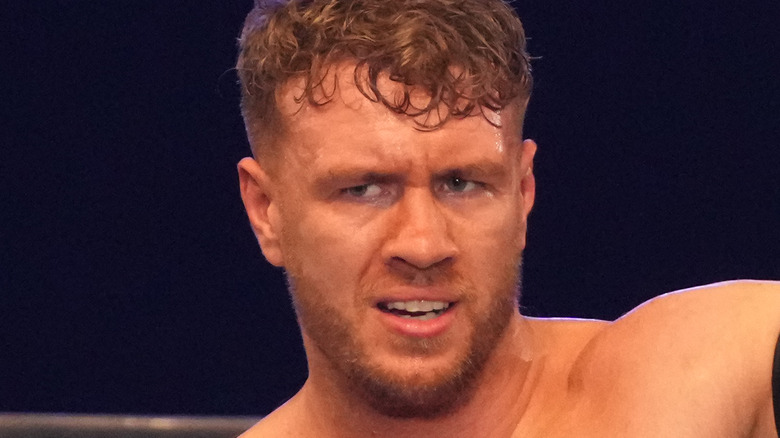 Etsuo Hara/Getty Images
Even this early in the year, the debate about Match of the Year rages on with more than a few fans still holding onto Kenny Omega vs. Will Ospreay at Wrestle Kingdom 17 atop their list — and don't think at least one of the bout's participants isn't aware of that. In an interview with Fightful, Ospreay shared that he was quickly made aware of how popular the match was. He is also as high on it as everyone else, at least to a point. There are aspects of him that continue to irk him to this day. 
"I'm proud of the match ... Trust me, I really am. I'm glad people enjoyed it," Ospreay began. "But it just f**ks me up, that night. If you honestly watch it ... it was like 80% Kenny, 20% me. I got my ass handed to me, you know what I mean?"
The defeat — which also saw a transfer of the IWGP United States Championship to a new titleholder — has Ospreay motivated to be even better in a prospective rematch with Omega, a shot he may hear at NJPW Dominion.  Running it back, he feels, would be a chance for him to regain some pride lost in the first encounter.
"It was just that moment where it was like, it was a phenomenal match, but I need to regain my pride on this,'" Ospreay said. "It can't be 80-20. It needs to be 80-20 the other way around."
If you use any of the quotes in this article, please credit Fightful and provide a h/t to Wrestling Inc. for the transcription