Kurt Angle Says Shawn Michaels Came Up With Submission Finish At WrestleMania 21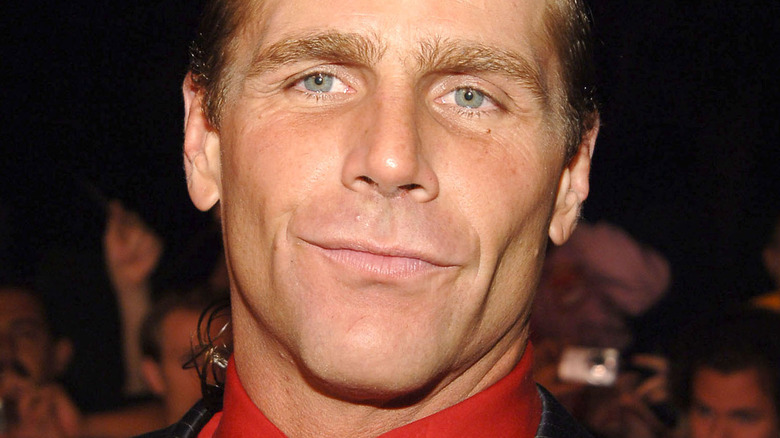 John Sciulli/Getty Images
It's a little-known fact that Vince McMahon did not make the call on the winner of the Shawn Michaels vs. Kurt Angle showdown at WrestleMania 21. According to Angle, McMahon allowed the two veteran wrestlers to choose a winner among themselves, which led to Michaels agreeing to put over the Olympic Gold medallist at the Grandest Stage of Them All.
"Vince didn't have a winner for WrestleMania," Angle revealed on "The Kurt Angle Show." "He had us working it out between ourselves. Shawn said, 'Listen, I'll put you over because I know you're going to end up doing a program with [John] Cena afterward, and what you need is a good win right now.'" Angle further revealed that Michaels came up with the finish to the match, which saw him tap out to the Ankle Lock. Angle also praised Michaels for growing as a person, noting that he didn't have to encounter "backstage politics" or any other negative labels that Michaels was associated with. 
"He wasn't political, he didn't fight for the win," Angle said for Michaels. "He just said, 'Hey, I'll do the job and I'll even tap out to you.' That was so great [of him]." Angle confirmed that he wanted to "pay Shawn back" by putting over "The Heartbreak Kid" in a rematch. However, the two men did not continue their rivalry after WrestleMania 21, with Angle moving on to a feud with Booker T, and Michaels aiding Hulk Hogan in his rivalry against Muhammad Hassan. Eventually, Michaels prevailed over Angle at Vengeance 2005, meaning Angle ultimately did return the favor. The legends would also fight to a draw in a 30-minute Iron Man match later that year. Michaels and Angle wrestled their last-ever match together on the January 16, 2006 episode of "WWE Raw," months before the latter departed for TNA.
If you use any quotes from this article, please credit "The Kurt Angle Show" with a h/t to Wrestling Inc. for the transcription.