Bruce Prichard Talks Vince McMahon Not Responding To Eric Bischoff's Fight Challenge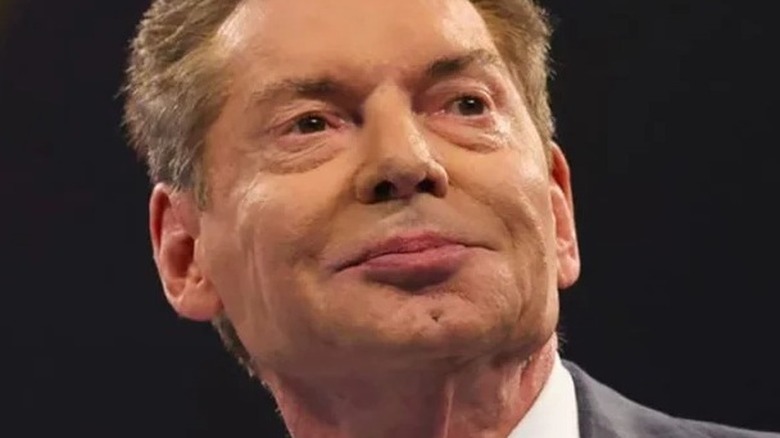 WWE
As WWE and WCW exchanged potshots at the height of the Monday Night Wars, Eric Bischoff made things a tad too personal when he challenged Vince McMahon to a fight. The incident occurred on the final episode of "WCW Monday Nitro" before Slamboree 1998, where Bischoff called out McMahon on national television. 
At the pay-per-view, Bischoff ordered the referee to start the match and count to ten, declaring himself the winner via count out. Reflecting on the incident, Bruce Prichard — who was part of McMahon's inner circle at the time — believes the WCW boss went overboard with his brazen tactics. 
"[He was] jumping the shark," Prichard said on his "Something To Wrestling With..." podcast. "It was silly. He knew Vince wouldn't come. It's like me challenging P Diddy. He ain't gonna come. If he did, he'd win, but he ain't gonna come."
Prichard was then asked to share McMahon's reaction when he heard of Bischoff's challenge. "When's their pay-per-view? He's like, 'I'll meet him at a parking lot.' That's about it."
Prichard stressed that Bischoff's tactics were seen as a victory for WWE, suggesting that WCW was acting desperate in its pursuit of reclaiming victory in the rating war. He believes WCW "were now chasing" because WWE had turned the corner and pushed Bischoff and co. to make up lost ground. 
So, was McMahon ever tempted to show up and fight Bischoff? "I think for a moment, without a doubt, Vince thought about it and probably wanted to do it," Bischoff responded. "But he knew he couldn't, shouldn't, and, wouldn't."
Years later, McMahon and Bischoff did wrestle after the latter joined WWE and became the General Manager of the "Raw" brand.