Sarray Adamant That Her WWE NXT Run 'Was Not A Failure'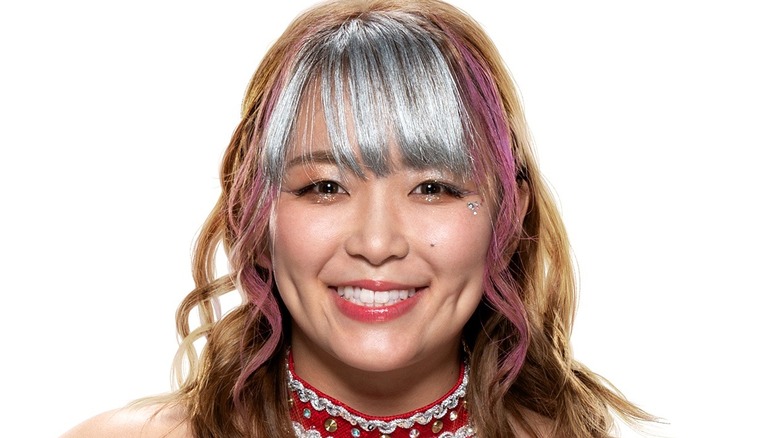 WWE
Sareee's path to WWE was a complicated one. As Sarray on "NXT," she was a part of WWE development until this past March. She had signed with WWE in February of 2020, only for the COVID-19 pandemic to shut down travel globally and prevent her from moving to the United States. It would take her another year before she actually got started with WWE. Within a year of arriving, she was thrown into a Sailor Moon-inspired gimmick, only for that to be dropped months later, and she disappeared from television after about a year and a half with just 23 matches under her belt there. Now, she's back in Japan and, in an interview to Monthly Puroresu, she reflected on her time with WWE in "NXT." 
"... I'm really happy I went," she explained. "I gained a lot of knowledge, I suppose. I did learn a lot while I was in the United States. I wasn't able to bring my entire wrestling repertoire to the WWE," she added, "but I have absolutely no regrets about going. It wasn't at all a failure." She further contributed that "it is a large organization, there are many diverse characters, and a lot of things change whenever the top management changes."
Since returning to Japan, Sareee has already stepped back into the squared circle twice this month. First, she lost to Chihiro Hashimoto on her own Sareee Produce show. But just yesterday at the Hana Kimura Memorial event, she teamed with the legendary Aja Kong to defeat Mika Iwata and Mio Momono.