AJ Styles On Fans Seeing World Heavyweight Championship As Secondary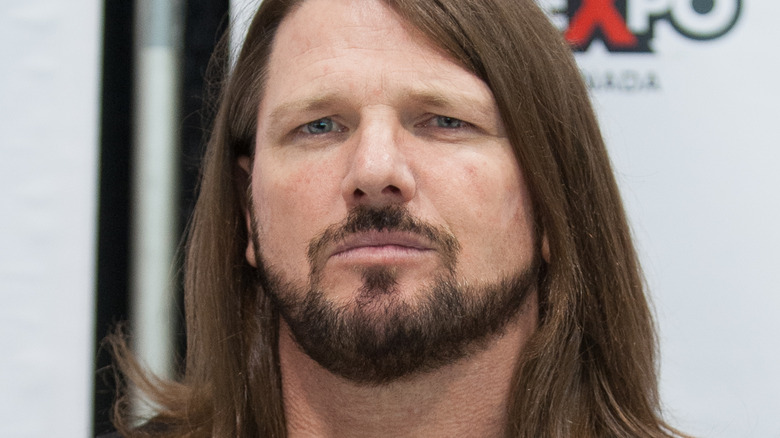 Che Rosales/Getty Images
It's no question Roman Reigns has been the most dominant force WWE's seen in years as the Undisputed WWE Universal Champion. And the fact that WWE revived its World Heavyweight Championship because Reigns has shown no signs of giving up either title from "WWE Raw" or "WWE SmackDown" is proof of that.
WWE will crown its first World Heavyweight Championship of the new era at its Night of Champions on Saturday with a match between Seth Rollins and AJ Styles. And in a recent interview, Styles touched on the new title being seen as "secondary" and how he'd intend to raise its prestige.
"A lot of people have been calling it a secondary title and I would love to disagree with them, but how can I when Roman holds the 'Raw' and the 'SmackDown' championships so we've made a new one so that he can't have it yet?" Styles wondered on the "My Love Letter to Wrestling" podcast. "Okay, I'll give you that. But the key to this World Heavyweight Championship is that it's going to be the workhorse championship. That's what I believe this is going to be. I've been that guy, Seth has been the guy, so you're not going to go wrong either way."
Styles even discussed the idea of Reigns coming after the winner to try claiming a third championship for himself. "And when Roman wants to step up and challenge for that workhorse championship, we'll see what becomes secondary then, because I believe that the guy who's in the ring, there's no ring rust, you get in there and you're doing it and you're working on all cylinders," Styles said. "This time that Roman's taking where he's not on every show, that's going to hurt him in the long run, because we're going to be polished and ready for the next fight."