Jungle Boy Says 'Four Pillars' Phrase Was MJF Propaganda, But Thinks He Has A Point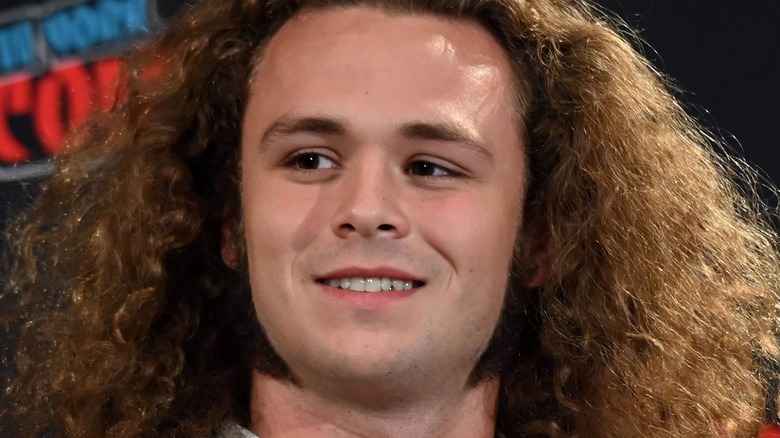 Noam Galai/Getty Images
The "Four Pillars" of AEW are set to clash at Double or Nothing. "Jungle Boy" Jack Perry, Darby Allin, and Sammy Guevara will face AEW World Champion MJF in a four-way title match, and the war of words between the quartet has taken center stage on AEW programming. While talking with Paste Magazine, Perry says that he doesn't put much stock in the "four pillars" branding anymore.
"At first, it really didn't mean a lot to me, I think the whole thing was kind of propaganda by MJF, realistically," Perry said. "It was a way to position himself as the best of the four pillars." The former AEW World Tag Team Champion said that while the phrase may have started as propaganda, he feels it took on a life of its own. Initially, Perry didn't want to be a "pillar" of AEW, instead wanting to focus on putting on the best performance that he can. However he has come to enjoy the recognition from the fans.
"It's nice to see people recognize that, you know," Perry continued, "just the group of us and what we're kind of trying to do and help push the company forward and grow with it and whatnot." Despite spending nearly four years being lumped together as the four pillars, it doesn't appear that "Jungle Boy" has gained any new found admiration for his fellow pillars. "Honestly, I really don't particularly like any of the three, like, personally," Perry said. Despite their connection through the "pillars" moniker, the four men are on separate paths, which is what makes them special. "I think it's gonna be a very interesting match," Perry said of the Sunday battle. "Just because we are so similar in a lot of ways. And we are also different."