Tony Khan Says He's 'Still Working On' How AEW All In Will Be Broadcast To Home Viewers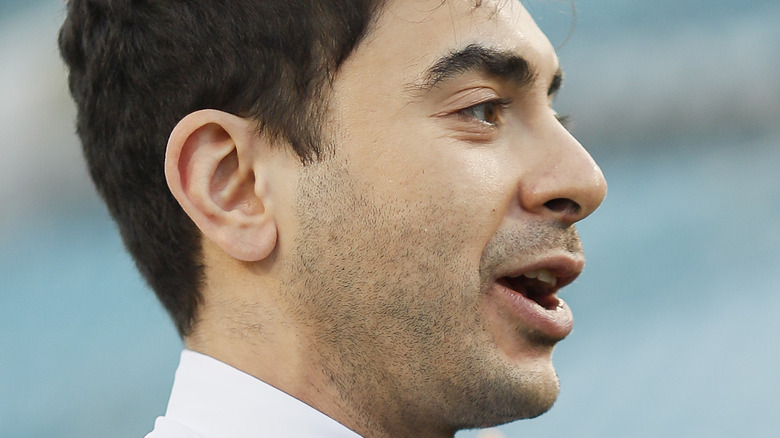 James Gilbert/Getty Images
AEW All In has sold over 60,000 tickets so far, but other than the fact the show will take place at Wembley Stadium in London, England, details surrounding the event are being kept close to the vest. The good news, though, is that wrestling fans will be able to watch it at home.
AEW President Tony Khan spoke about All In at the media call for this weekend's Double or Nothing pay-per-view, and he shared some nuggets of information about how people can watch the event. He confirmed that the event will be available to watch in some capacity, but he's still figuring out the logistics of it all.
"I cannot completely give a full answer to that yet. I think it's a fine thing to ask, but we're still working on the solution to that event and how we're going to offer it. I think it's going to be, to date, the biggest event we've ever had in AEW. And right now, it's tracking to be the biggest wrestling event ever in England, which is pretty amazing for such a massive country with a massive population and a great history of pro wrestling over many decades."
Khan went on to say that he hopes to have more answers about the company's broadcasting plans for All In soon; however, right now, he feels there are lots of things that need to be taken into account. "All In is certainly very much on our radar going forward," he added. In the meantime, though, he's looking ahead to Double or Nothing on Sunday, which is available on traditional pay-per-view outlets.