Sales Have Slowed For AEW All In At Wembley Stadium, Paid Tickets Remain At 62,000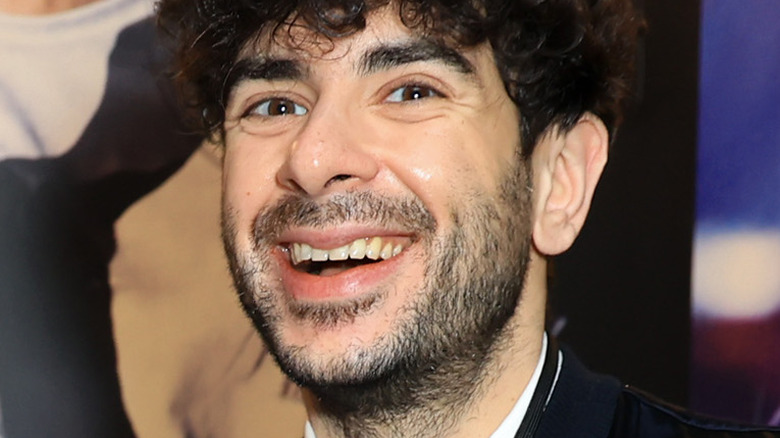 Leon Bennett/Getty Images
Ticket sales for AEW's All In on August 27 have stalled, according to the Wrestling Observer's Dave Meltzer.
After announcing that All In was heading to Wembley Stadium in London, England, early returns couldn't have been much better for the company. Within 72 hours of tickets going on sale, AEW sold just over 60,000 of them. After the initial surge, however, that number hasn't really moved. With three months still to go before the historic event, there's obviously plenty of time for that to change.
When the event was initially announced, some questioned why AEW didn't choose Craven Cottage as its London destination. After all, Tony's father Shahid Khan owns the English Premier League club Fulham FC, which calls Craven Cottage home. That said, it is no Wembley Stadium. Of both, Khan said earlier this week that "Those are two of my favorite places in the world" before admitting "I would love to do any big event in Craven Cottage." But Wembley's capacity of 90,000 to that of 30,000 is just one of the reasons why All In was not the place for it.
With the initial sales, AEW was able to sell twice as many tickets as it could've at Craven Cottage. And while ticket movement has cooled in the weeks since excitement for the event remains high. So much so, it has even garnered comparisons to WrestleMania. AEW also already shattered their previous attendance record of just over 20,000 for the first "Grand Slam" event at Arthur Ashe Stadium in Flushing, New York in 2021. As of now, AEW has opened up 88,000 seats for All In. That means if it were to sell out, it would reportedly break WWE's all-time record for paid and total attendance.