Mick Foley Hopes Britt Baker Can Help With His Teeth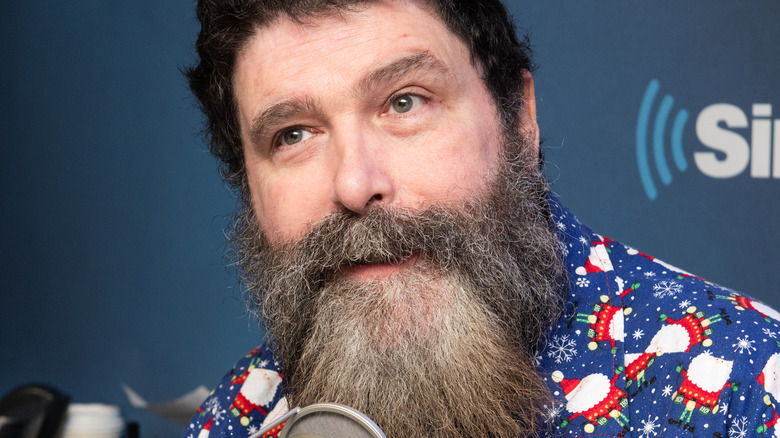 Noam Galai/Getty Images
Mick Foley's son thinks that his father looks "like a crack addict" with his missing teeth, but Foley disagrees, saying he believes he looks more like "a meth addict." Foley's teeth were a topic on this week's "Foley Is Pod" and the WWE Hall of Famer has thought of a way for his busted chompers to do some business. 
"I'm still waiting on Dr. Britt Baker to do the work," Foley said. "We have to set up a time to do that. That would be shocking cross-promotional stuff." Foley says he prefers dentists that let him keep his old teeth, and hopes that Dr. Baker will let him as well.
Foley famously lost his teeth in the 1998 Hell In A Cell match against The Undertaker, which has been featured in numerous highlight packages and has worn the missing teeth as a badge of honor. Foley wears false teeth in his everyday life, which infamously resulted in a promo flub during SummerSlam in 2015. The incident has occurred on a few occasions, with Foley taking pride in the promos where his dentures go haywire, noting that it happens when he gets especially passionate.
Dr. Baker has been balancing her dental practice and her wrestling life, often working until late on Tuesday and then leaving straight for the airport from work. Dr. Baker says that she has worked hard to make sure that she is respected by professionals in both wrestling and dentistry, as she was initially met with skepticism from both areas.