Hulk Hogan: Roman Reigns 'Is Keeping The Art Form Alive'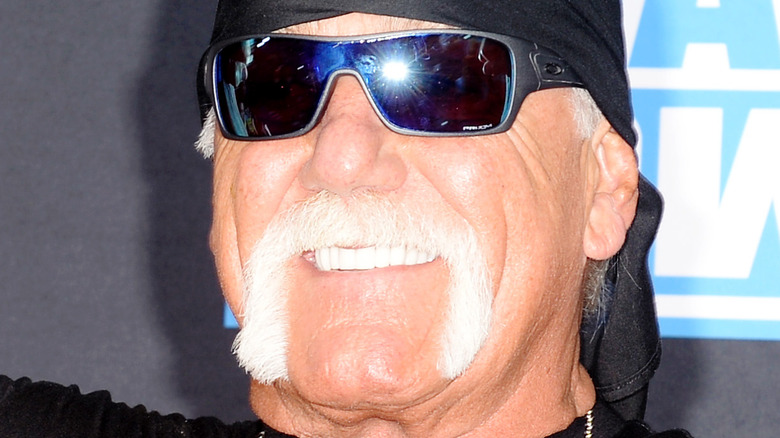 Jerod Harris/Getty Images
When the most recognizable face in pro wrestling history speaks glowingly of you, you ought to be doing something right. Hulk Hogan has been singing the praises of Roman Reigns during his recent media tour, going as far as to say that he "would have drawn major money" with "The Tribal Chief" had they locked horns in their physical primes. In another recent interview, with Forbes, Hogan credited Reigns for excelling at the intangible aspects of wrestling, and for possessing the "feel" and "instinct" needed to tell stories at a high level.
"I've got a soft spot in my heart for Roman, but I think he's one of the only main event guys that's keeping the art form alive," Hogan said. "He can go out there and wing it. He doesn't need a writer to tell him what to say."
"I can tell by the way he wrestles, he's not following some choreographed pattern," Hogan continued. "He is really good with placement and physicality and knowing where he is at all the time in the ring. And it's like when I wrestled, I never ever, ever talked about my match. I would see guys sit in the back room and talk for an hour about a five-minute match, and I'd go to Andre. I said, 'What are we doing tonight?' [Andre responded] 'Don't worry.' I said 'Okay.'" That's how I was raised. And I see that in Roman."
While admitting that his "soft spot" for Reigns comes from his friendship with the Anoaʻi family, Hogan recounted a story from his years on the road — when he "started drinking wine and eating barbecue" with nearly 50 Samoans.
"...I woke up like at five o'clock in the morning sleeping in the front yard with a bunch of his Samoan brothers. During that time, they took a picture of me holding Roman Reigns, and he was like two or three years old."
That photo of Hogan holding a young Reigns has been doing the rounds on social media for several years.