Will Ospreay Addresses Possibility Of Signing With WWE, Says He'll Never Move To USA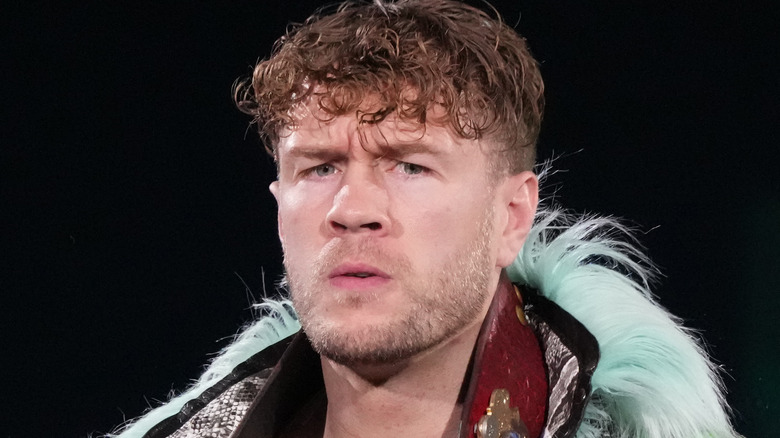 Etsuo Hara/Getty Images
It's not a secret that Will Ospreay's NJPW contract expires in February. What exactly that means for his future remains a mystery, although he's dropped some hints that might clue people in on his thinking. On the latest episode of "Insight with Chris Van Vliet," Ospreay explained that it won't be anywhere that requires him to live in the United States.
"I'm just living in the U.K. now," he said. "I'm very happy there. I don't plan on ever moving [to the States], it's too big ... I get anxious just being out here." So is WWE even an option for him at this point then, given the living restrictions he has put forth?
"Of course it is," Ospreay stated. "I'm very open [about my status], and it just comes from a lot of confidence, because I am very confident me and New Japan will work something out. Because I just don't want to live in America. That's my full stop thing. I just don't want to. I just don't want to! It limits me. So obviously I've got to sign with New Japan."
Ospreay is currently the leader of United Empire in NJPW and recently held the IWGP United States Heavyweight Championship before losing it to AEW's Kenny Omega at Wrestle Kingdom 17 in January.