Abdullah The Butcher Talks Potential In-Ring Return, Says He Needs Hip Replacement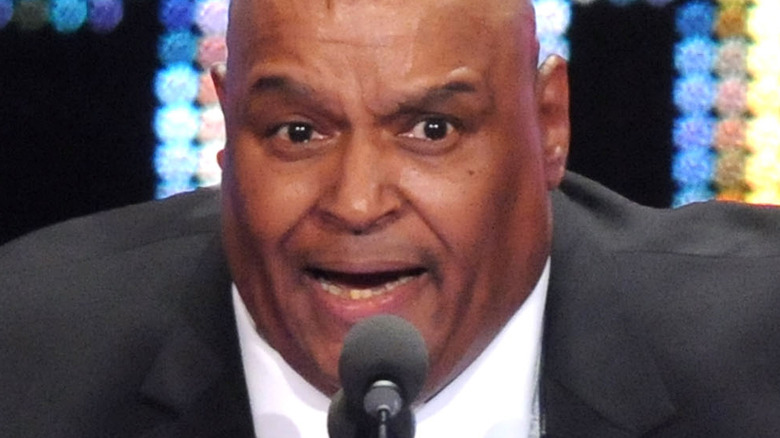 George Napolitano/Getty Images
The likes of Ric Flair, Ricky Steamboat, and Sting have proven that coming out of retirement to compete later in life is possible, but could Abdullah the Butcher be the next to do so? "The people still want to see me. The only thing I need is my hip replacement," he told "Stories with Brisco and Bradshaw." "My body is in tip-top shape, so the only thing I can do is autograph sessions, that's all I can do. But, when I go have my operation, maybe [...] I might step in the ring at [...] 84." 
The WWE Hall Of Famer teased the idea of competing again, but whether or not that actually happens remains to be seen. He has been out of the ring for over a decade, with his last match taking place in 2010, but the fact his body is in good shape is a positive indication.
However, Abdullah has been dealing with legal battles as of late, after an independent star claimed that he contracted Hepatitis C from the legend. That is something that has led to him living from a day-to-day perspective financially, which is something that AEW's Chris Jericho has been assisting with. Jericho heavily promoted his Go Fund Me account, which has helped with that issue. "The main part about it is this, the people who have helped me and Chris Jericho in my opinion is a hell of a man, " he said. "I appreciate him 100 percent."

If you use any quotes from this article, please credit "Stories with Brisco and Bradshaw" with a H/T to Wrestling Inc. for the transcription.