Rhea Ripley Calls Herself A Menace In WWE: 'I Love To Cause A Bit Of Pain'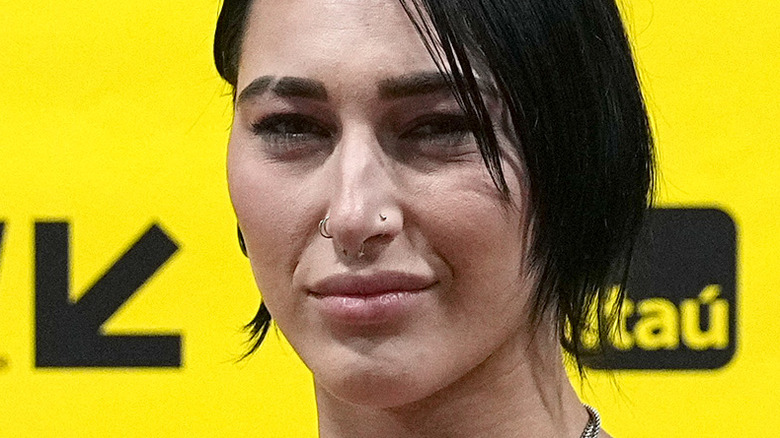 Stephen Olker/Getty Images
"WWE SmackDown" Women's Champion Rhea Ripley thinks of herself as a menace, and she wouldn't have it any other way. For months, "The Eradicator" of The Judgment Day has been running roughshod on "WWE Raw," even before she won the title from Charlotte Flair at WrestleMania 39. 
Nonetheless, she's enjoying everything she's able to do at the moment, and during a recent interview with "FOX 61" even admitted that causing pain is one aspect that she loves about being a wrestler.
"I'm a menace. I'm chaotic," Ripley said with a smile. "I love, obviously, to beat people up. I love to cause a bit of pain and bring the brutality."
However, Ripley doesn't bring that brutality alone and credits fellow Judgment Day members Finn Balor, Damian Priest, and her "Dom-Dom" Dominik Mysterio as well. While formidable on their own, at full strength they are nearly unstoppable. "We got out there and we prove to everyone exactly why The Judgment Day runs WWE," she declared. 
Yet when it comes to one-on-one showdowns, Ripley is always ready to show the world how strong she is, and she's happy to use the size disparity to her advantage. "I'm always typically bigger than my opponents," she added. "So I love to ragdoll them and throw them around and show them what my strength entails, and what I can do in the ring."
Ripley doesn't always have to rely on her typical smashmouth style, as she added that she does things in a cunning way.
If you use any quotes from this article, please credit FOX 61 with a h/t to Wrestling Inc. for the transcription.