WWE's Shayna Baszler Says Ronda Rousey 'Demanded' Their Current Tag Team Run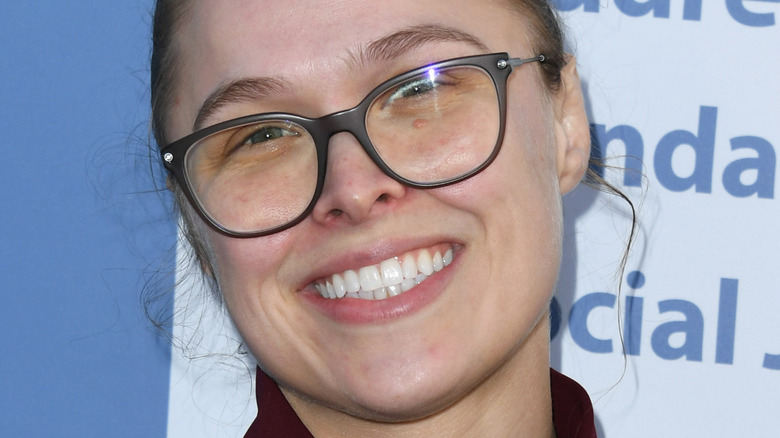 Jon Kopaloff/Getty Images
Shayna Baszler and Ronda Rousey are currently enjoying a WWE Women's Tag Team Championship reign, but their pairing might never have come to fruition if the latter hadn't used her influence to make it happen.
In a recent interview with The Ringer's "Cheap Heat" podcast, Baszler said that Rousey fought to make their tag team a reality and she deserves credit for doing so. Rousey has been in the main event of WWE WrestleMania and enjoyed success as a top champion, but she was adamant to form a tag team with her fellow former MMA star.
"This was something [Rousey] demanded," Baszler said. "We'd been asking for it forever, but she finally put her foot down and went to the office and said, 'Listen, we've been asking for this forever. You keep telling us, 'After, after, after this, this.' I honestly don't know if she hadn't done that, if they ever would have got to it."
According to Baszler, Rousey's stature in WWE means that has the opportunity to continue main-eventing shows as a singles star. However, she's keen to elevate the entire women's tag team division, and Baszler shares that ambition.
"We're tired of a tag division that's so temporary all of the time... I think we could build a tag division that doesn't take away from the singles scene at all, and that's what we want to do right now." Baszler went on to say that she believes she and Rousey are believable as a duo given that everyone knows their history, which predates their time in WWE.
If you use any quotes from this article, please credit The Ringer's "Cheap Heat" podcast with an h/t to Wrestling Inc. for the transcription.