Booker T Comments On WWE Piping In Crowd Noise During Shows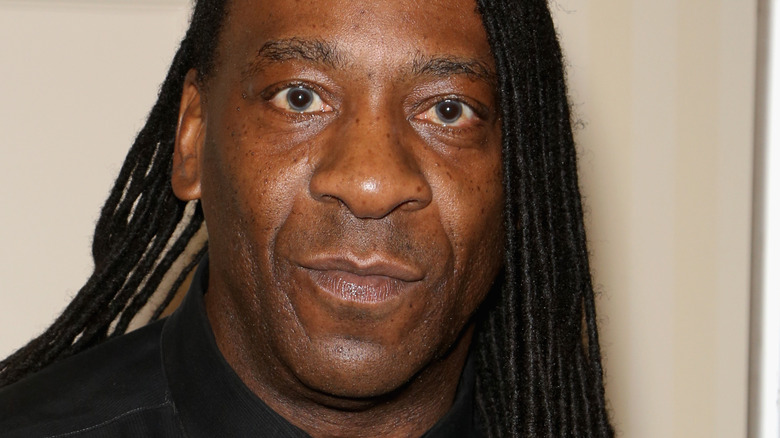 Gabe Ginsberg/Getty Images
WWE fans have recently noticed the company adding in a lot of fake audio to try and create distinct reactions that may be different or more intense than what the live crowd is providing. It's a tool that helps push a certain narrative but doesn't always feel organic, yet Booker T isn't phased by it in the slightest. 
"It's not something I really think about or look at or anything like that," he said during the latest "Hall Of Fame" show. "Just like when we had the pandemic and they piped in the crowd noise, it made the show a little bit better."
During the pandemic, WWE didn't use any fans in a live setting, instead opting to create the Thunderdome set, therefore relying upon piping in fake audio to make the show sound realistic. That's something the Hall of Famer feels enhanced things and he seemingly doesn't take issue with WWE adding a little extra volume now. However, he does believe that without the internet, a lot of people wouldn't be aware of it.
"I think, for me, I am not really paying too much attention to something like that," he said about the piped-in audio. "The thing is, the people that's writing about it probably wouldn't have paid a whole lot of attention to it if someone wouldn't have written about it and said that it actually happened."
If you use any quotes from this article, please credit "Hall of Fame" with a H/T to Wrestling Inc. for the transcription.