Bruce Prichard Would Have Liked To See Ken Shamrock Work With These WWE Stars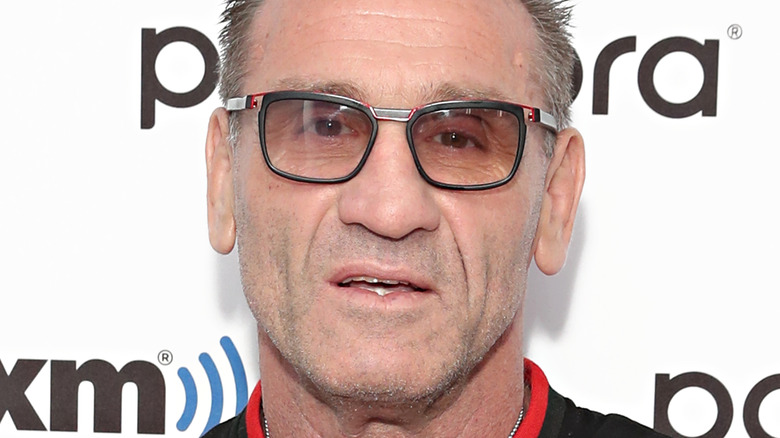 Cindy Ord/Getty Images
Ken Shamrock had his fair share of challenging opponents while in WWE, but if Bruce Prichard had his way, there are two others he wished would have crossed paths with the UFC veteran. 
On his "Something To Wrestle" podcast, Prichard shared the first would have been Kurt Angle, allowing for an MMA vs. Olympic wrestler storyline — in addition to a battle of ankle lock submission specialists. An MMA encounter between them was once rumored, only for Angle's neck issues to stop it dead in its tracks. 
"It would have been great, and I think that they would have had instant chemistry," Prichard explained. "You know, Kurt Angle and Ken Shamrock — just let them go, man. They wouldn't have to discuss a damn thing. I think they would make beautiful music together. Unfortunately, that one never happened," he continued, "but it would have been great, would have liked to have seen that, sure."
"Brock [Lesnar] would have been interesting at the time," Prichard further added. Because the two men ended up competing in different eras of WWE, such a match never had the chance to happen. However, considering their shared history in UFC, it would certainly be interesting to fans.  Both Angle and Lesnar are wrestlers that Shamrock has mentioned in the past that he'd have enjoyed facing.
If you use any quotes from this article, please credit "Something To Wrestle With Bruce Prichard" with a H/T to Wrestling Inc. for the transcription.