Details On Disney's Reported Interest In WWE Broadcasting Rights Deal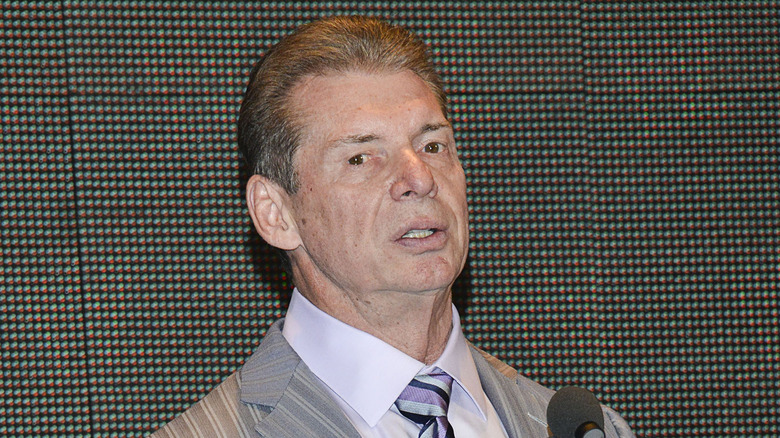 Eugene Gologursky/Getty Images
It's no secret that WWE's current media rights deals expire in 2024, and it sounds as though negotiations are about to kick into the next gear. According to a report from the New York Post, the company's exclusive negotiating window with its current partners, Fox and Comcast, has expired, allowing WWE representatives to open up talks with other media companies who might be interested regarding new homes for "WWE SmackDown," "WWE Raw," and "WWE NXT." One of the companies looking to bid on the rights is said to be none other than Disney.
Rather than looking to air WWE programming on ESPN, however, Disney reportedly wants to pair the company up with the FX network. Unlike on ESPN, airing on FX would ensure "Raw" or "SmackDown" doesn't get pre-empted by traditional sports broadcasts, which would take priority. The report suggests that close relationships between Endeavour and Disney/ESPN could help facilitate a deal between Disney and WWE. However, it remains likely that Fox and Comcast are the favorites to retain rights for the company's shows.
Other media companies that could contend for WWE's TV rights include Amazon, which would seek to add WWE programming to its growing selection of live content, with Apple and Warner Bros. Discovery being labeled as "dark horses" for the rights. The report was sure to note that WBD "does not have to stay exclusive to AEW," so they remain a possibility, albeit a remote one.
WWE signed five-year deals with both Comcast and Fox in 2019, and those deals are set to expire in October of next year. The company has another deal with Comcast, placing the entire WWE archive on Peacock. However, that deal will be in place until March 2026.