Sabu Names WWE Star As Dream Opponent For Final Match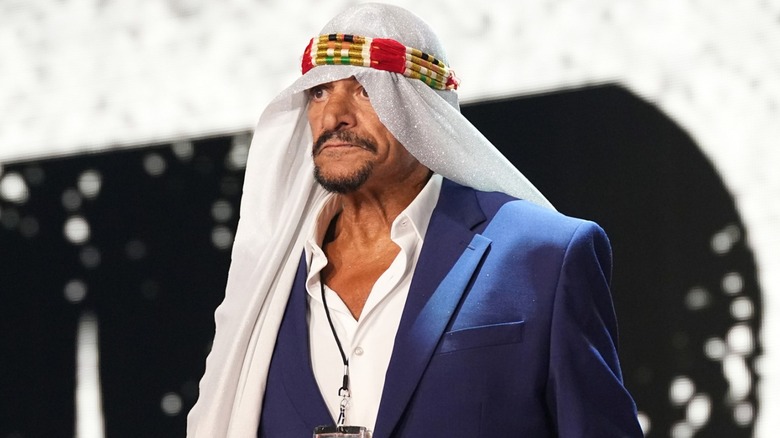 AEW
For any wrestling promoters hoping to book Sabu's last match, there are two things that you'll need to make it happen: three months to get in shape and Brock Lesnar. However, the first requirement can be hastened with cash.
"The right amount of money. That'll get me in shape faster," Sabu said during a signing with Golden Ring Collectibles. But when the possibility of Sabu tangling with his legendary teammate and rival Rob Van Dam came up, Sabu suggested he's been there and done that.
"I'd rather have a match with Brock Lesnar," Sabu said. "If it's an actual final match and I'm not gonna wrestle anymore, I wanna work with Brock." Sabu thinks the clash of styles would make for a compelling matchup. "He'd be my perfect opponent because he does stuff that I don't do," Sabu explained, "and I do stuff that he doesn't do."
Sabu recently returned to the ring – albeit in a special enforcer role — during the unsanctioned match between Chris Jericho and Adam Cole at AEW Double or Nothing. But it has been years since Sabu actually competed in a match.
Rob Van Dam hopes that someday the former ECW star will be inducted into the WWE Hall of Fame, though Van Dam believes Sabu can be "his own worst enemy" in interviews. Van Dam recently shared that if Sabu can maintain a stretch of positive momentum, that could carry him into WrestleMania season — in ECW's home territory of Philadelphia — and make up for any of the divisive wrestler's more controversial statements.