Rob Van Dam On Working Relationship With Vince McMahon In WWE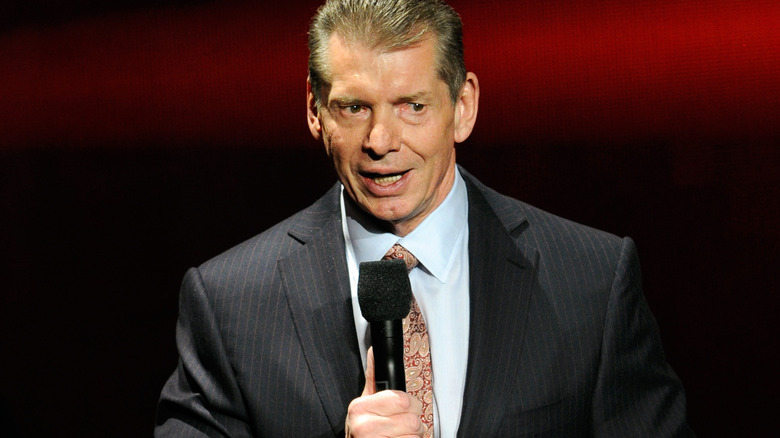 Ethan Miller/Getty Images
In recent weeks, Vince McMahon has unleashed a number of creative changes to "WWE Raw" and "WWE SmackDown" programming. This move has reportedly ruffled many feathers in the locker room — quite the opposite of the former environment described by WWE Hall of Famer Rob Van Dam, who joined the company in 2001.
During a recent episode of "1 Of A Kind," the former WWE Champion spoke about his working relationship with McMahon. While RVD didn't have the closest connection with the former WWE CEO, he was approachable enough for RVD to vent his frustrations to. "I always got along with Vince. I don't remember when we first started talking after I was hired there in 2001. I just remember he was always respectful and cool to me," RVD said.
After surpassing surface-level talk, RVD began opening up to McMahon, specifically in regard to irritation he had with some backstage politics. "I remember going to him when I was frustrated about politics and he was very open. That might have been maybe the first time that I actually bonded with him. [I] went in there and just unloaded about everything, about a lot of stuff that I haven't even talked about yet in a public format. He was really cool and open to that discussion. He was like, 'Rob, I appreciate you're frustrated.' He was always open to ideas," declared the Hall of Famer.
After leaving WWE in 2007, RVD made brief returns to the company in 2013 and 2014, and later joined the 2021 WWE Hall of Fame class. His most recent WWE appearance occurred on May 1 as he helped present some of the selections of the 2023 WWE Draft.