WWE Legend The Undertaker On The Exact Moment He Knew His Career Was Over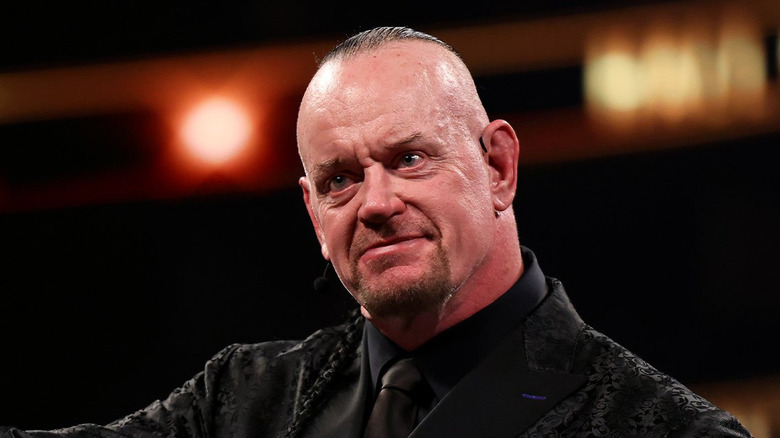 WWE
The Undertaker's final match saw the WWE Hall of Famer defeat AJ Styles in a Boneyard Match on the first night of WrestleMania 36. "The Deadman" has revealed that he knew his career as a performer was over during the filming of that cinematic bout.
"My back is completely locked up, I've got pain shooting down my legs. That's when I knew I was done. Like, I was for sure 100 percent done," Undertaker told Metro. "It was physical. We did some really big stunts, but I shouldn't have felt the way that I did. It was just that moment of clarity ... I'm really proud of what we did in that match. But yeah, that was the moment that I knew it was all over."
Undertaker disclosed that he did not let anybody else know that he began to experience pain while shooting the Boneyard Match. The former WWE Champion spoke about the final hours of filming at an undisclosed location in Florida. 
"We still had a couple of hours of shooting left," Undertaker added. "The process in mind [was], 'Okay. you're not even standing up straight anymore. You gotta get through this, and we gotta get through it in the right way.' So that's where all my focus was. 
"And then once it was all over and then I had to drive back to the — from where we were at, I drove back to the [WWE] Performance Center in Orlando. It was a long drive, your whole career, everything – where did it go? It went so fast."
If you use quotes in this article, please credit Metro and provide an h/t to Wrestling Inc. for the transcription