AEW Dynamite Viewership Hits Three Year Low In The Key Demo For Post-Forbidden Door Show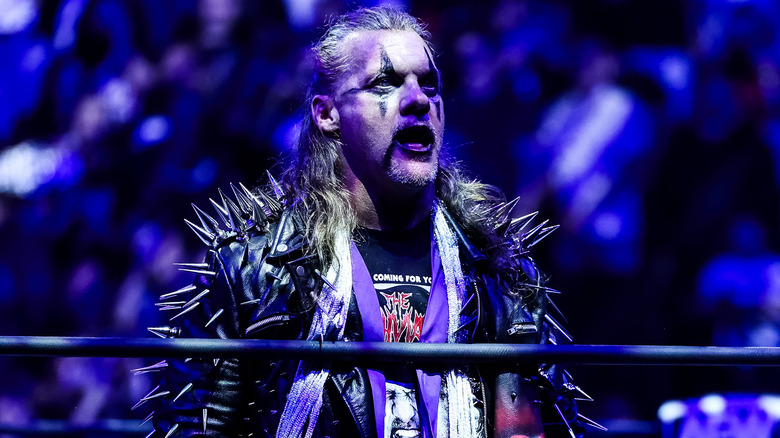 AEW
For the last episode of "AEW Dynamite," with the slate wiped clean of competition from its biggest competitors and it being the last show before Forbidden Door, the Nielsen ratings were up. With viewership up and the momentum of a well-received show on Sunday, how did the post-Forbidden Door episode of Dynamite do?
According to ShowBuzzDaily and Wrestlenomics on both their Twitter and Patreon pages, the June 28 "Dynamite" averaged 809,000 viewers across its 122 minutes (down 10% from last week), approximately 316,000 of which were in the "key demo" most valued by advertisers, adults aged 18 to 49 (down 28% from the week prior). The latter figure translates to a 0.24 rating in 18 to 49, which, despite the sharp drop, was still good enough for third place in ShowBuzzDaily's rankings of the day's cable originals. It was the lowest number in the key demo since the June 24, 2020 show headlined by Matt Hardy vs. Santana. Wrestlenomics has also reported the quarter-hour ratings for Wednesday's show: Compared to last week as well as the trend line, it looks like the big difference was a particularly fast and steep drop-off from where the show started, as this week started with slightly more viewers. Specific to the key demo, it normally holds steadier throughout the show than total viewers, which usually drop off throughout, but this week, there was more of a continuous drop-off than usual starting in the third quarter.
For a more extensive picture, the Wrestlenomics Patreon page tracks how "Dynamite" did in various demographics in relation to the median of the prior four weeks' numbers. By that metric, the numbers are about what you'd expect given the drop in the key demo, with both female viewers aged 12 to 34 and women aged 18 to 34 dropping by 34 percent, the worst percentage decrease from the median.