Liv Morgan & Michin Pitch Idea Of Weekly All-Women's Show In WWE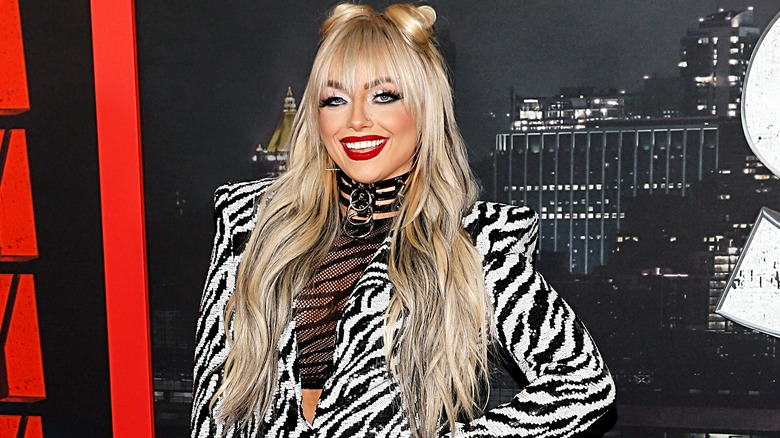 Dominik Bindl/Getty Images
As the women in WWE continue to make strides toward equality, they attempt to answer this question: what's next? Nearly a decade ago, WWE ignited its Women's Evolution movement that opened doors to new opportunities for its female talent. WWE's women's division has gained a few new titles, was the main event at WrestleMania, and even supported WWE's first-ever all-women pay-per-view: Evolution. Speaking with "Haus of Wrestling," current stars Liv Morgan and Michin (Mia Yim) pondered the idea of what their next move may be.
"It is very equal playing fields right now," Morgan said. "There's nothing that the men have done that we have not done, and so I just hope that we just keep getting more opportunity more time. Maybe an all-female show, who knows?"
Michin then chimed in, supporting the idea of a weekly all-women's show.
"Yeah, a weekly all-females show. We have the talent and the roster to do it," Morgan continued. "But I think just think at this time, we just appreciate being equal and not less than. We are equal to the men in our company, which, at one point, they were the focal, and we were the accessory, and now to be seen on the same playing field as them, I think we all just appreciate that and are enjoying that and looking to show the company that they made the right decision."
Earlier this year, WWE Senior Vice President of Live Events Brian "Road Dogg" James discussed the possibility of WWE producing an all-women's show. While WWE would have to take a deeper look into its sales potential, he said the company definitely has enough women to run a theoretical two-hour showcase.