Matt Cardona Does Not Miss This Aspect Of Working For WWE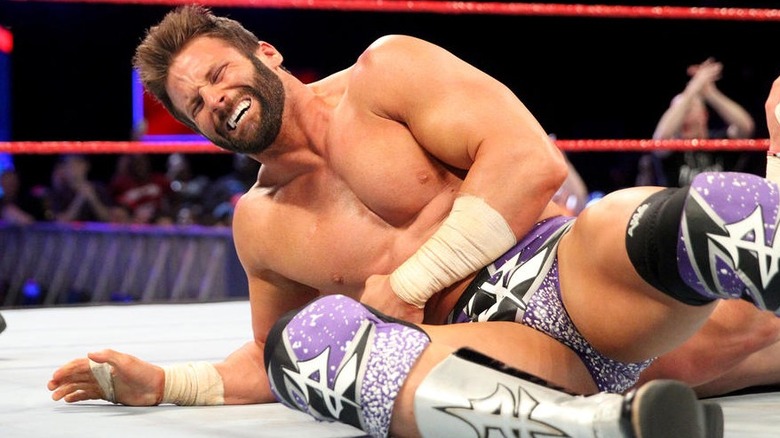 WWE
Despite plenty of rumors to the contrary, Matt Cardona has yet to come back to WWE. But he has been able to live vicariously through his wife Chelsea Green after she resurfaced within the company. However, that has only reminded him of an aspect from his time there that he wasn't particularly fond of. 
"Just the changing of the schedules every week, I'm like, 'I don't miss that,'" he told "Strictly Business." "I don't miss, 'Oh you're needed for SmackDown, you're not needed, you're needed for live events, you're not needed,' I don't miss that at all." 
WWE changing schedules for talent can happen, especially as plans change and certain wrestlers are called upon for different shows often at the last minute. Talent can often be advertised for a match in advance only for things to be altered, which has been especially true with Vince McMahon's calls for last-minute shifts in booking. 
Cardona experienced that for a long time throughout his spell with the company, which is something he no longer deals with on the independent scene. "I did that for 14 years straight and it became normal, it wasn't until I left where I was like, wait a minute, that's not normal," he questioned. "That's not how you should live your life."
Now, Cardona is able to book his own schedule, and with success on the indies being reliant on bookings, it is unlikely that he ever opts to chop and change things for himself at the last second.
If you use any quotes from this article, please credit "Strictly Business" with a H/T to Wrestling Inc. for the transcription.