WWE Alum Nikki Garcia Competing In American Cornhole League Tournament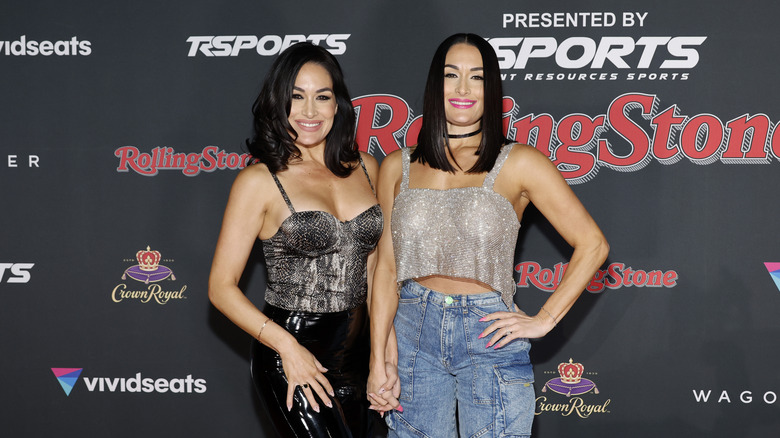 Mike Coppola/Getty Images
WWE Hall of Famer Nikki Garcia will compete at the American Cornhole League's upcoming "Johnsonville SuperHole IV" event on July 7, the league announced Friday. The event will be a part of next weekend's annual Summerfest Music Festival in Milwaukee, Wisconsin. 
According to the league's website, the former Nikki Bella will team up with her ACL pro, Eri Zocklein, in a prelim matchup against singer-songwriter Tyler Hubbard and Dayton Webber. The winner of that matchup will face the winner of the other bracket, which features names such as former NFL star Spice Adams and current Greenbay Packers RB Aaron Jones. The winner of this prelim event will advance to the finals of the tourney in Rock Hill, South Carolina on August 4.
Nikki becomes the second big name from pro wrestling to participate in the ACL in 2023, following Charlotte Flair's unsuccessful attempt earlier this year. The "WWE SmackDown" superstar had teamed up with her ACL pro, Bret Guy, and squared off against "Real Housewives of Miami" star Marysol Patton and his ACL pro, Whittney Martinez, in a first-round match. Upon advancing in the tourney, Flair and Guy fell short against MTV's "Jersey Shore" star Vinny Guadagnino and his ACL pro, Jeremy Schermerhorn, in the final round. As such, Guadagnino and Schermerhorn were crowned prelim champions and advanced to the "Johnsonville SuperHole IV" finals on August 4.  
It now remains to be seen if Garcia and her ACL pro can outshine Flair and her ACL pro. The Milwaukee round of the prelims will air live on Friday, July 7, on ESPN2 starting at 8 pm EST.