WWE's Charlotte Flair Set To Participate In American Cornhole League Superhole Series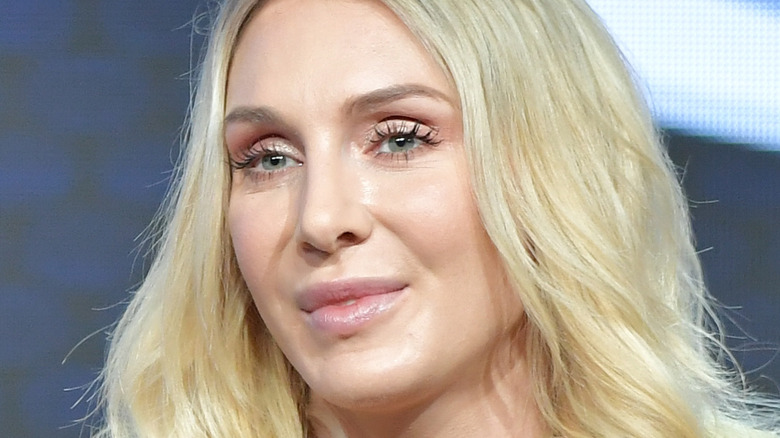 Amy Sussman/Getty Images
Though Charlotte Flair is currently taking a sabbatical from WWE, the former world champion is certainly staying busy. The WWE star is scheduled to compete at the American Cornhole League's Johnsonville Superhole Series IV this Friday in a preliminary contest. Flair will be partnered up with a cornhole pro as part of the league's annual celebrity tournament for charity, and she'll be competing against Vinny Guadagnino of "Jersey Shore" fame, Marysol Patton from "Real Housewives of Miami," and social media influencer FOODGOD in this preliminary round.
The event this Friday is just a part of the overarching Superhole Series IV tournament, with additional rounds taking place through the year. The winner of the overall tournament will go on to compete in the finals this August. In addition to this weekend's contestants, the tournament has featured former NFL quarterback Ryan Fitzpatrick, Seattle Seahawks wide receiver Tyler Lockett, and many more.
Flair's appearance will be broadcast live on ESPN3 this Friday at 9:30 pm ET. Additionally, the event will air again on ESPN2 this Sunday at 5:00 pm ET. The former "WWE SmackDown" Women's Champion will partner up with American Cornhole League pro Bret Guy, and together they'll face off against Patton and ACL pro Whittney Martinez.
The backyard game is a favorite among families and friends across the United States, and it seems cornhole is growing in popularity as a professional sport as well. In addition to the celebrity tournament, the American Cornhole League holds events across the country, year-round, with their own championship as well as money on the line for professional players.