Charlotte Flair Reportedly Taking Another Hiatus From WWE Following WrestleMania 39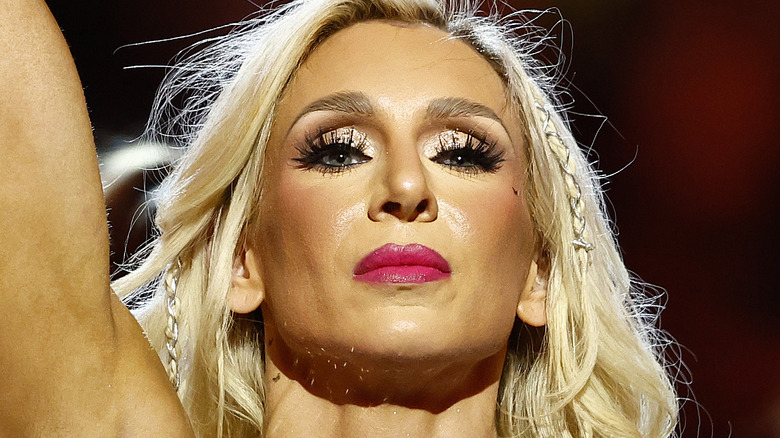 Ronald Martinez/Getty Images
Despite just making a return from an extended absence a few months back, it seems as though Charlotte Flair will be taking some additional time off from her role in WWE. PWI Elite is reporting that Flair let the company know this past weekend that she'd be taking another break, with word going around that she and her husband Andrade will spend some time traveling.
As of now, Flair is not scheduled to appear on this week's "WWE SmackDown," so it looks as though her time off will begin immediately. It's currently unknown how much time away Flair asked for, or if there was even a specific timeframe proposed, but last year the WWE star was absent from WWE Backlash on May 8 all the way until the December 30 episode of "SmackDown." Plans have reportedly been in place for Flair to drop her "WWE SmackDown" Women's Championship to Rhea Ripley long before Flair informed the company she'd be taking more time off, and the report from PWI Elite made sure to emphasize that this decision came from Flair and is not due to a lack of creative plans.
Flair's husband Andrade is currently signed to rival promotion AEW, but he hasn't appeared for the company since an alleged backstage scuffle occurred between himself and Sammy Guevara in October. Andrade is also recovering from a torn pectoral muscle suffered sometime last year, with the AEW star undergoing surgery back in November. While it sounds as though Flair certainly intends to return to WWE sometime in the months ahead, Andrade's future with AEW isn't quite so certain.