John Cena Appears At WWE Money In The Bank, Adjusts Grayson Waller's Attitude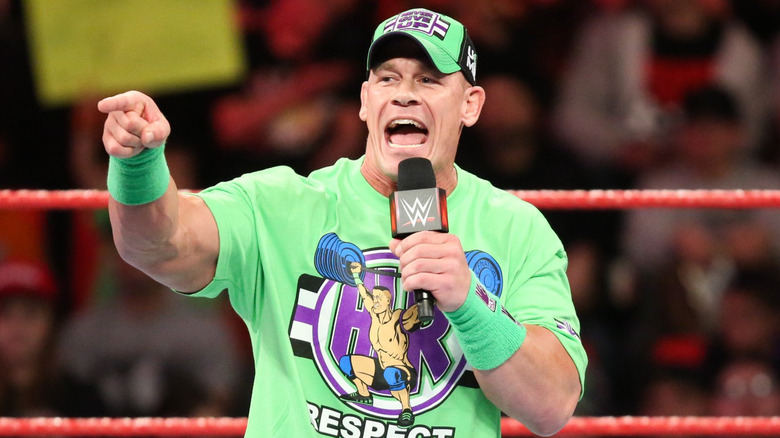 WWE
Money in the Bank has been quite a show so far for WWE, but one thing absolutely no one seemed to expect going in was an appearance by 16-time world champion John Cena. The former face of WWE has been appearing for the company less and less often in recent years, as he continues to focus on his Hollywood acting career in franchises like DC and "Fast and the Furious." However, apparently WWE's first premium live event in London in decades was too big a happening for Cena to let pass by.
Cena's arrival received a thunderous ovation, standing in stark contrast to how he used to be welcomed by UK fans, as he even pointed out. After extolling the virtues of London's WWE faithful, Cena then began promoting the idea of WWE finally bringing WrestleMania overseas, to London in particular. Naturally, this drew a huge cheer, but someone who wasn't so happy was recent "WWE SmackDown" arrival Grayson Waller.
Waller confronted Cena, insisting that WrestleMania head to Australia instead, then invited the "Doctor of Thuganomics" to receive a "rub" from the cocky heel. This led to a quick scuffle, ending in an Attitude Adjustment to Waller by Cena. Whether this actually sets up WWE intending to bring WrestleMania to London anytime soon remains to be seen, but if not, it could end up being remembered as a cruel tease.