Damian Priest And IYO SKY Downplay Internal Strife In Their Respective WWE Factions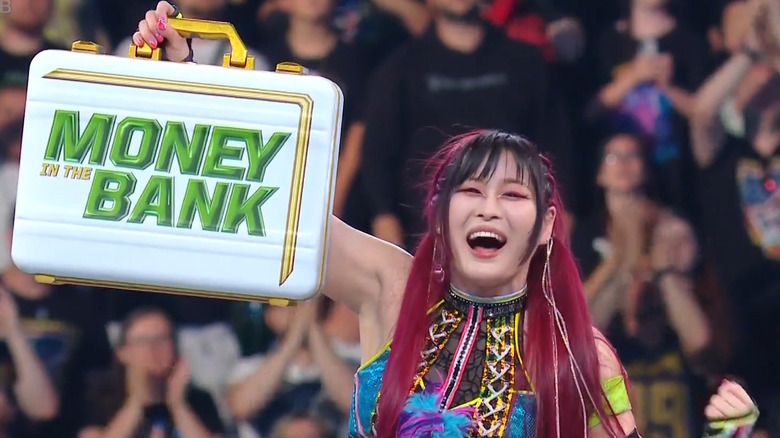 WWE
In WWE, it always seems like trouble in paradise looms for factions. And that's not just because Kofi Kingston is nearby. Except for apparently The New Day, partnerships in wrestling typically have a shelf life. And it would seem like the cracks have been showing for Judgment Day and Damage CTRL lately. However, if you were to ask Señor and Miss Money in the Bank, there's absolutely nothing wrong with their respective groups. During the Money In The Bank press conference, both IYO SKY and Damian Priest discussed the friction that occurred between them and their respective stablemates at today's premium live event emanating from The O2 arena in London, England.
First, SKY and Bayley addressed the women's ladder match, which saw "The Genius of the Sky" handcuff "The Role Model" and Becky Lynch together through the ladder as she retrieved the briefcase. When asked about the tension that may have stemmed from that moment, the winner said, "We won. We were Damage CTRL. This is our briefcase." Bayley expanded on that idea. "There's no tension right here. We're good. We won. We did what we said we were going to do," said Bayley.
Brotherly Love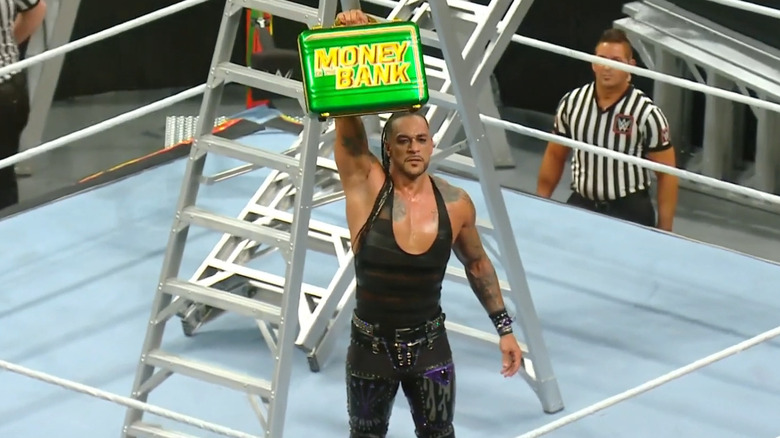 WWE
Following the ladies' example, "The Archer of Infamy" shared similar comments about his tension with Finn Balor. During the WWE World Heavyweight Championship match, Damian Priest came to ringside with his newly won briefcase. However, rather than put Seth Rollins on notice, he seemed to have distracted his Judgment Day brethren instead and cost Balor the match. But again, there's apparently no ill will in this group either.
"Sometimes there's misunderstandings," he said. "To be fair, we've had a few lately. But as far as the Judgment Day is concerned, Finn Balor and I are concerned, we're brothers. Everything is good. I think he wasn't sure if I was there to cash in on him, which wasn't the goal. It wasn't an idea of mine. I did not want to do that. If anything, I wanted Seth to feel the pressure of me possibly cashing in. And I wanted Finn to win the title. Unfortunately, it didn't happen that way, but I can't control that. Finn had the match won. He just didn't win. There's nothing I can do about it," explained Priest.
Unlike Bayley, who could comment on her feelings at the press conference (with the handcuff still around her wrist), we're unaware of how "The Prince" really feels after failing to exorcise his personal demon known as Seth Freakin Rollins. But there's a good chance that we'll hear his thoughts in a few days when "WWE Raw" hits the airwaves on Monday.