Darby Allin Says Sting Choosing To Do Crazy AEW Spots On His Own, No Peer Pressure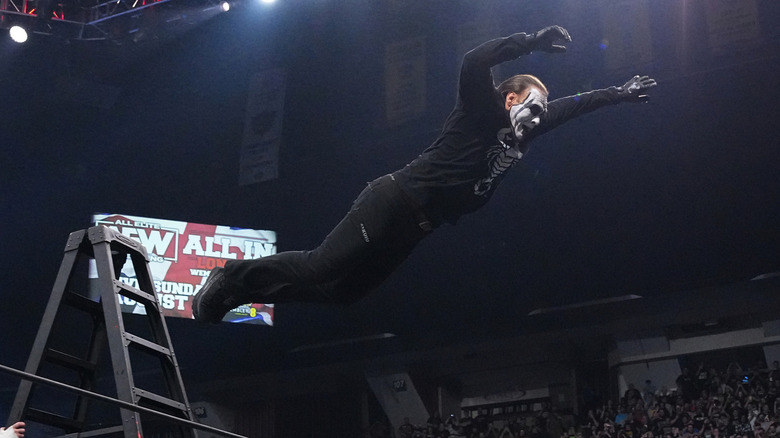 AEW
When Sting was injured in 2015, few thought they would see the former WCW Champion in a ring again, let alone diving off ladders and balconies and any other platform he finds himself on, but that's exactly why "The Stinger" said "never say never" during his WWE Hall of Fame induction. "People forget that he kinda retired ... when he took that Buckle Bomb," Darby Allin explained on "Busted Open Radio," taking no responsibility for Sting's recent daredevil streak. "It's all him. He's like 'is there a ladder here tonight? Alright, I'll jump off it.'"
Darby says that he's not the bad influence that people believe he is. "It's him, man," Allin continued. "He's got that hunger. He's got that want, to give the fans something and he's feeling great and I'm stoked." Allin says it's still a bit of a shock to him that he's as heavily involved in the legendary wrestler's career as he is, especially at this late point.
"We are at the tail end of Sting's career and if I had anything [to do with] his story, these last few years have been incredible," Allin gushed. "I don't take it for granted at all." While Allin says that he's never "peer-pressured" Sting into taking risks, he does take credit for convincing Sting to not just stick to cinematic matches and to wrestle live, referring to himself as "The Sting Whisperer." Sting apparently took that advice to heart, choosing to dive off ladders while he still can.