Danny Cage On Challenges Faced By Monster Factory Show On Apple TV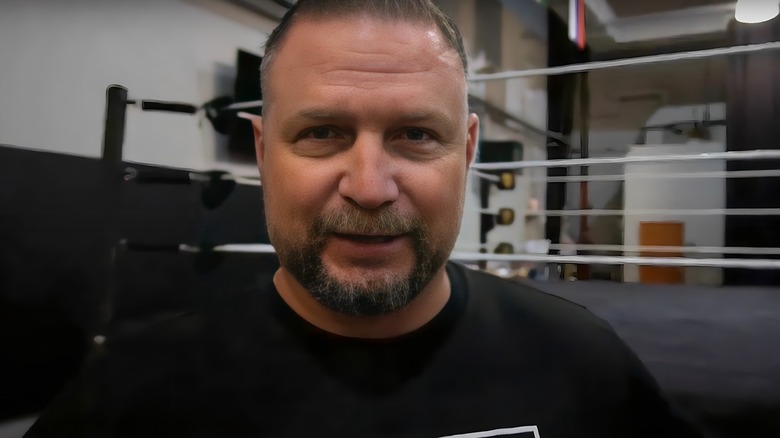 Monster Factory/YouTube
Danny Cage's Monster Factory wrestling school is featured in a six-episode documentary on Apple TV. "Monster Factory" was released in March and follows the lives of Cage and several of his students. Cage recently spoke with SiriusXM's "Busted Open Radio" show about the challenges he faced with the "Monster Factory" series, which has not been renewed for a second season. 
"People were saying, 'Ah well at least you got paid.' I was like, 'Dude, it was never about the money.' If it was about the money I wouldn't charge only $1000 to train," Cage said. "It's about giving people opportunities and getting people out there."
Cage said he initially left wrestling because of an injury and because of negative feelings he had about the business. Cage explained that there was some bad stuff happening in wrestling between 1999 and 2000, and he didn't like it. The 49-year-old returned to the ring for a match against Geddy Cahoon — one of his Monster Factory students — in a Falls Count Anywhere Street Fight, with the bout being uploaded to the Monster Factory's YouTube channel in January 2018. 
"This is a thing where I'm trying to make our own little area for these kids and get it out there," Cage added. "This was a perfect opportunity. I think Apple really liked that opportunity to see these different stories. Because Apple's this platform that has this soccer 'Ted Lasso' and some drama stuff. And then this was completely different. Everybody who saw it loved it. I think if we had some star power to it, it would have, you know? But hey."
If you use any quotes from this article, please credit SiriusXM's "Busted Open Radio" with an h/t to Wrestling Inc for the transcription.