AEW Reportedly Debuting In Montreal With Back-To-Back Shows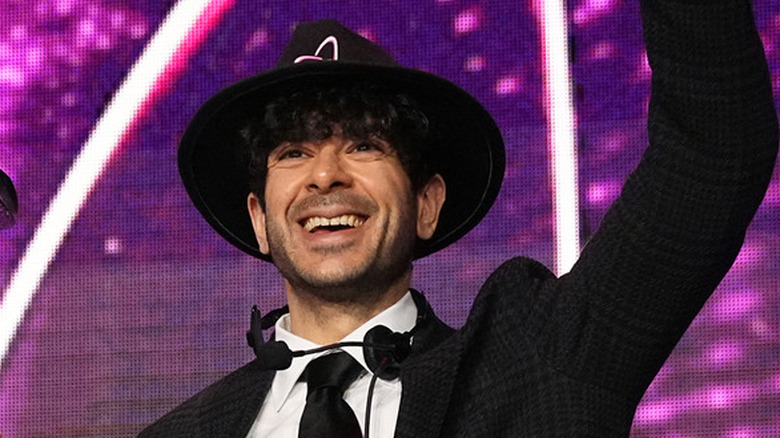 AEW
AEW is currently in the midst of a month-long Canadian tour, the company's first extended trip up north after previously running one-offs in Toronto and Winnipeg. Aside from the four shows in Ontario that opened the tour, though, the itinerary is sticking to western Canada, specifically Alberta and Saskatchewan, meaning that various strong wrestling markets were skipped over, like Montreal in the east and Vancouver in the west. However, Montreal-based wrestling historian Pat Laprade reported on his Twitter account Thursday that AEW has inked a deal to debut in Montreal this coming December.
According to Laprade, AEW has two dates booked at the Bell Centre: December 5 (for an "AEW Collision"/"ROH on Honor Club" taping) and December 6 (for a live "AEW Dynamite" and recording "AEW Rampage" to air two days later). The shows have yet to be officially announced; the current event schedule on the AEW website covers through September, but several shows that month have yet to be announced.
Montreal has a long, rich wrestling history, both in the territory era where a promotion war led to rival promotions both doing big business in the early 1970s, as well as later on for the WWF. The WWF's peak in the city in the 1980s and 1990s saw Montreal get specially tailored cards and main events featuring wrestlers with roots in the area. The most famous WWF match in the city, though, would end up being the "Montreal Screwjob" at Survivor Series 1997, where Vince McMahon double-crossed Bret Hart on the planned finish for his match with Shawn Michaels.