Why WWE SmackDown Ring Announcer Mike Rome Misses Doing Backstage Interviews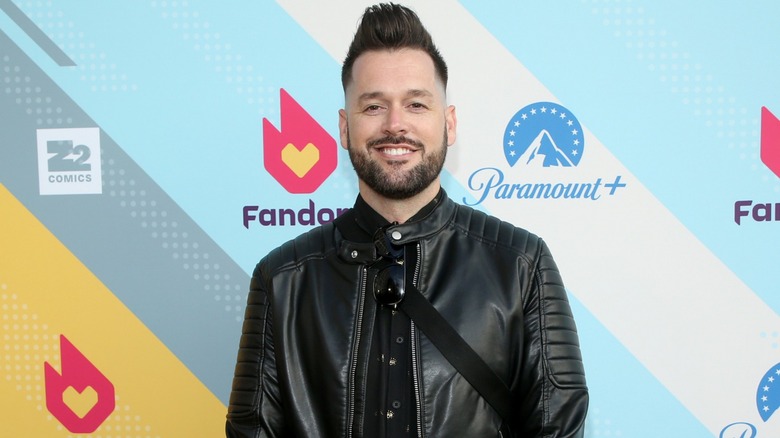 Phillip Faraone/Getty Images
Upon signing to WWE in 2016, Mike Rome was initially designated as a ring announcer before gradually transitioning into a backstage interview role for "WWE NXT" and "WWE Raw." Beginning in 2019, Rome reverted back to his original position as a ring announcer when JoJo Offerman went on a leave of absence. But that doesn't mean the current "SmackDown" announcer doesn't sometimes miss his former position asking questions. 
"Honestly, I got to be there at a really cool time. I did a lot of stuff with [Chris] Jericho and Kevin Owens backstage. Big Show was still there, John Cena — those guys were still there when I was backstage," Rome shared with the "Out of Character" podcast, "so I got to do some really cool interviews at that time. And I think that I was there at the right time."
But there was one segment in particular that has long stood out to Rome. On a January episode "Raw" in 2017, Jericho was crowned as the new United States Champion. In the show's aftermath, Jericho and Kevin Owens showed up for a post-show interview with Rome — only they were expecting to speak with Tom Phillips, whom they referred to as "Felipe." Upon the realization that Rome was not Phillips, they soon kicked Rome out of the camera frame.
"They're going back and forth and Kevin starts yelling 'George! George!', and he's looking at me and they're like 'I think you're George,'" Rome recalled. "I was like 'Oh, man.' I'm 6'2, so when I'm backstage, I'm a lot shorter, and so I had to walk back into frame because there was no easy way for me to slide back into frame. There's no easy way to do it," he continued, "so I kind of side-walked into there. You can see me kind of leaning to the side. Kevin, he's so brilliant. He's going back and forth with Chris, and all of a sudden, he just looks at me, 'Did you get taller?'"
"And so, he starts just going in on me, they start stepping on the steps in Gorilla and he's karate chopping and doing all this stuff. At this point, I've bitten holes in my tongue because doing backstages with them," Rome added, "it's so hard not to laugh because you don't know what they are going to say. You have no idea what's coming out. They're riffing and they're going, and they're flowing. These guys are two of the best and honestly, I walked out with a bleeding tongue that day."
If you use any quotes from this article, please credit "Out of Character" with a H/T to Wrestling Inc. for the transcription.