WWE SmackDown Beats Roman Reigns 1,000 Day Celebration In Key Ratings Demo
Of late, something has become very clear about the Nielsen ratings for "WWE SmackDown": While the show was already doing well week-to-week, episodes with major angles in The Bloodline storyline, particularly those that are promoted heavily in advance of the show, cause significant surges in viewership. The June 2 show with the official celebration of Roman Reigns' 1,000 days as champion, the recent high-water mark, averaged 2,563,000 viewers overall, approximately 955,000 of which were in the "key demo" most valued by advertisers, adults aged 18 to 49. That resulted in a 0.73 rating in the P18-49 demo, blowing away recent "normal" levels.
With that in mind, how did the July 7 episode, which opened with a lengthy "Tribal Court" segment, do in the ratings?
According to reporting from SpoilerTV.com as well as Wrestlenomics on both its Twitter and Patreon pages, "SmackDown" averaged 2,561,000 viewers overall across its two hours (up two percent from the previous week), approximately 986,000 of which were in 18 to 49 (up ten percent from the week prior). The latter figure translates into a 0.76 rating in P18-49, beating out the June 2 episode, though the total viewership was effectively the same for both episodes.
SmackDown Dominates Prime Time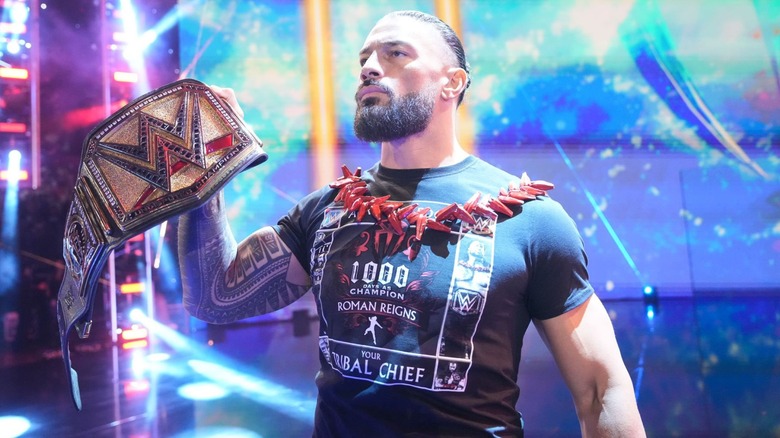 WWE
Across all of broadcast prime time, Friday night's "SmackDown" was easily the top show of the night, more than tripling the key demo audience of "Tough As Nails" on CBS, which posted a 0.23 in P18-49 and was the only other non-rerun.
For a more comprehensive picture, the Wrestlenomics Patreon page tracks how "SmackDown" did in various demographics in relation to the median of the prior four weeks' numbers. By that metric, all news was positive, with the biggest percentage increases being in the young adult, 18 to 34 demos. Women aged 18 to 34 jumped from the median by 56 percent while men in the same age group went up 33 percent, bringing that overall age group up 41 percent from the median. In 18 to 49, women were up 27 percent and men were up nine percent, with that age group overall being up 18 percent from the median.