Jerry The King Lawler Cancels Upcoming Wrestling Event Over Health Issues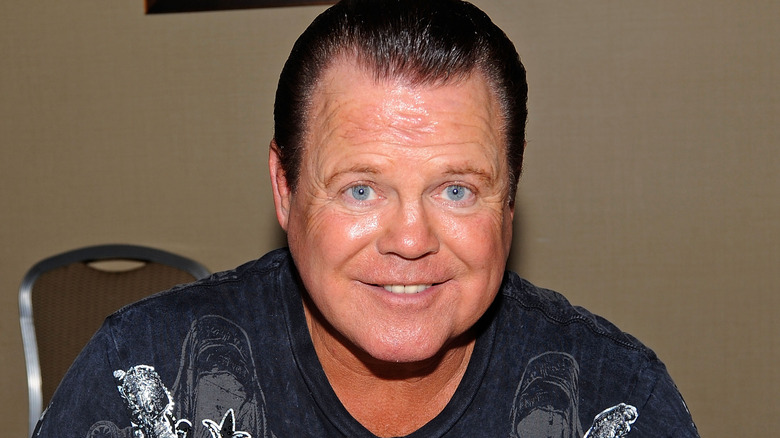 Bobby Bank/Getty Images
WWE Hall of Famer Jerry "The King" Lawler will not be able to appear at The Gathering IV in August.
Martin Damato announced on Tuesday that Lawler will unfortunately not be able to appear at the annual Gathering wrestling convention in Charlotte, North Carolina, due to his ongoing health issues.
He stated in a Facebook post, "We are very sorry for those that wanted to meet the King. We know he was a major want for a lot of people. We have to understand that Jerry['s] health comes first and unfortunately he has to pull out and is just unable to travel and do these types of things right now. All of us wish the King a speedy recovery and that eventually he will make his return to what he loves doing."
Fans who already ordered autograph or photo op tickets are able to receive a full refund or use the funds for other meet and greets.
In February, Lawler suffered a stroke and was hospitalized in serious condition. The 73-year-old has not made any public appearances since then, however, he did appear in a pre-taped video at the 2023 WWE Hall of Fame induction ceremony to assist Jimmy Hart in inducting Andy Kaufman into the celebrity wing.
Up until his stroke, Lawler was active both in and out of the ring. He appeared on the kickoff panel at WWE Royal Rumble in January. Just days before that appearance, Lawler competed in a match for AML and defeated The Beer City Bruiser.