Heels Star Alexander Ludwig On Working With Dwayne The Rock Johnson & Edge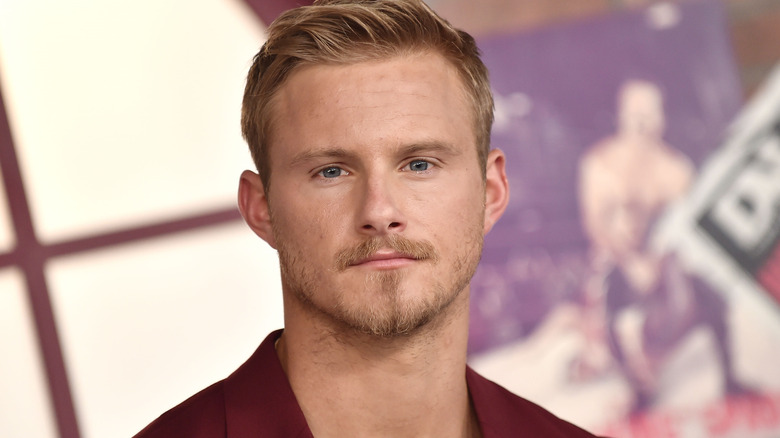 DFree/Shutterstock
Before he played fictional independent wrestler Ace Spade, Alexander Ludwig had plenty of opportunities to pick the brains of former WWE Champions throughout his career in film and TV.
"I've had the opportunity to work with some great wrestlers over my career," Ludwig said during a recent media call promoting "Heels" Season 2. "Adam Copeland, who's Edge who was on Vikings, and Dwayne Johnson — we worked together when I was 16 and we still keep in touch. And I remember the stories he used to tell me about what would happen behind the scenes and how crazy it was when things you have planned don't go as planned in the ring, and it's life. To me, that was always really, really exciting."
Ludwig was answering a question about whether or not wrestling was good for his character mentally. He felt it was not though, that his traumatized character was not up to the task of handling anything mentally, let alone wrestling. The new season of "Heels" is set to premiere on July 28 on Starz.
The second season of the series was delayed by the split between Starz and Lionsgate. The separation between the two entities is still ongoing, as Lionsgate is trying to spin off its television and film production company from the pay-cable network. The show stars wrestlers such as former AEW World Champion CM Punk and his wife former WWE Divas Champion AJ Mendez, who joined the show in Season 2 as Elle Dorado.