Bully Ray & Tommy Dreamer Call WWE SummerSlam 2023 Match A Must-Win For Cody Rhodes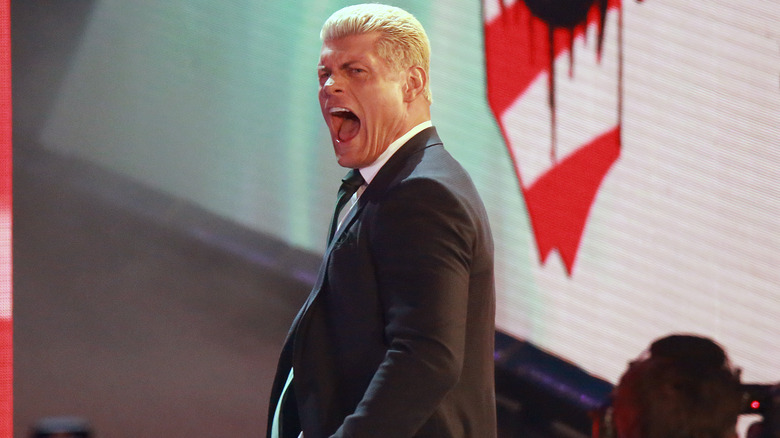 Gladys Vega/Getty Images
Cody Rhodes and Brock Lesnar are set to clash in their rubber match at WWE SummerSlam in Detroit, Michigan. On "Busted Open Radio," Bully Ray and Tommy Dreamer both shared their excitement for the match, but are conflicted on how it should turn out. One thing they agree on, Rhodes must beat "The Beast" at all costs. "This has been Cody's kinda M.O., he had three matches with Seth Rollins, one better than the next," Dreamer said, noting that his series with Lesnar is following a similar trajectory. Dreamer believes that Rhodes should lean into his submission arsenal if he wants to make a statement. "It's a heavy deal ... if Brock Lesnar taps or says 'I Quit.'"
Bully agrees with Dreamer that a tapout victory over the former UFC Champion would be a major feather in Rhodes' cap, despite his preference for pinfalls. "People love to count to three," Bully explained. "I'm a big fan of the three count. 9 out of 10 times I'm in a match, I would rather see a three count than somebody tapping out but Brock tapping to Cody would be a much bigger deal for Cody, especially if we're gonna get Cody and Roman at WrestleMania 40." Dreamer responds that it would be a big addition to Rhodes' resume to be able to say, "I made Brock Lesnar tap," which Bully feels would make a good t-shirt.
"People respond to tapouts," Dreamer said. According to the former ECW Champion, he'd be in favor of keeping to a standard wrestling match, but would settle for one stipulation in particular. "The only thing bigger in my opinion is either submissions or an 'I Quit' Match," Dreamer explained, noting that Lesnar having to fight on the arena floor with no disqualifications tends to make things special, noting that's what helps wrestling fans remember great moments.
If you use any quotes from this article, please credit "Busted Open Radio" with a h/t to Wrestling Inc. for the transcription.