Why Bully Ray Was On The Edge Of His Seat For Viking Rules Match On WWE Raw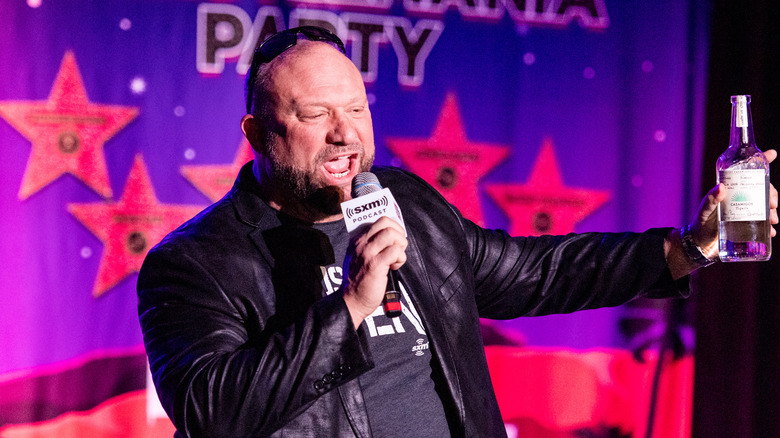 Timothy Norris/Getty Images
On this week's "WWE Raw," The Viking Raiders took on Alpha Academy in a Viking Rules Match, much to the delight of WWE Hall of Famer Bully Ray.
"The Viking Raiders and [Alpha Academy] put the 'entertainment' in 'sports entertainment.' What a fun match," Bully said on "Busted Open Radio" recently. "I found myself sitting on the edge of my seat with a giant smile on my face because they were executing everything so well." The Hall of Famer was touched by Otis yelling, "Coach Gable, get the tables" in tribute to The Dudley Boyz.
"I thought that Valhalla gave a great spear through the table to [Maxxine Dupri] ... it was great!" Bully said Maxxine took the spear "like a champion," and compares her to WWE Hall of Famer Stacy Kiebler, who Bully infamously put through a table, and stated that both women knew how to take moves and never chickened out.
Bully believes the match was the most entertaining part, and that it's nice to talk about two teams that don't get brought up often.
"Unfortunately, they don't do a lot with them often," Bully said. Ultimately, The Viking Raiders were able to defeat Alpha Academy, after eating a Double Powerbomb from the former IWGP Heavyweight Tag Team Champions.
The duo was off TV for a period last year, as Erik had been suffering from an undisclosed foot issue. Meanwhile, Alpha Academy recently recruited Maxxine Dupri, after a brief rivalry with Maxximum Male Models that almost saw Otis leave Alpha Academy to join up with the male models.